Mediation Institute was established to support the growth and development of the dispute resolution industry in Australia. One way we do this is to help our members who are independent professionals to establish and grow your professional practices. 
Who are Member Benefits for?
Member Benefits are for Mediation Institute Members and Students.
We have the following membership categories:
NMAS Accredited Mediator Members who are accredited through Mediation Institute. We're a Recognised Mediator Accreditation Body (RMAB)
Practitioner Members who are independent dispute resolution professionals such as Family Dispute Resolution Practitioners, Family Group Conference Facilitators, Child Inclusive Practitioners, Child Contact Supervisors and NMAS Accredited Mediators who are accredited through another RMAB. 
Associate Members who are not currently certified as a dispute resolution professional but want to be part of Medation Institute.
Find out more about current offers and benefits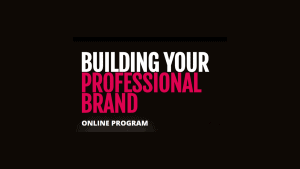 Mediation Institute Members get a 10% discount on the Building Your Professional Brand program. It is a self-paced online learning course developed by International Personal Branding expert, Mark Hodgson. It comprises 17 sections and takes around 6-8 hours to complete. It contains tutorial videos, multi-media and dynamic learning exercises designed to make the learning experience both engaging and effective.
Read More »