Family Group Conference Facilitator Training
This Family Group Conference Facilitator Training course will teach you the knowledge about the process you need to be a family group conference facilitator.
The course fee includes all training and assessment delivered through online learning and via a 3 session online workshop.  You must participate in the online learning and workshops for a Certificate of  Completion. 
Our course has been reviewed by the NSW Department of Justice and is recognised  for people seeking a place on their Family Group Conference Contractor Panel.  To be successful in your application for the panel you will also need work experience working with complex families in a child protection or similar role. 
2024 date:
Monday, February 19th 2pm – 5pm (NSW) | 11am – 2pm (WA) | 1pm -4pm (QLD)
Monday, February 26th 2pm – 5pm (NSW) | 11am – 2pm (WA) | 1pm – 4pm (QLD)
Tuesday. February 27th 2pm – 6pm (NSW) | 11am – 3pm (WA) | 1pm – 5pm (QLD)
Why do this training with Mediation Institute?
What is Family Group Conferencing?
Family Group Conferencing is an independently facilitated, family led decision making process where a Family Group Conference Facilitator assists authorities and families to communicate about concerns about a child or children. Families, usually including the young people,  then make decisions and a plan to overcome the issues and concerns in a way that maintains connection to family and culture. 
Family Group Conferencing principles recognise the importance of family and culture in a child's life and the importance of drawing on kinship networks if a child's primary care givers are in need of additional help. The process acknowledges that it takes a village to raise a child and the rights of the child to be included in decisions that affect them. 
 The input of schools, welfare agencies and others is valued but not  central to the decision making. In Family Group Conferencing the family make decisions on how best to keep a child safe or create lasting positive change.
This course is for people who want to become recognised as a Family Group Conference Facilitator.
Students come from a wide variety of backgrounds and include people who have worked in child safety, mediators, counsellors, community workers, teachers, indigenous support workers and many more backgrounds. 
What all our students have in common is their desire to make a difference in the lives of families by helping them to be self-empowered in making decisions about the safety of their children.
Pre-requisite qualifications and experience for Family Group Conference Facilitator Training
Generally, people who enrol in this course have experience with working with families as a caseworker, with child protection or welfare agency, social work, dispute resolution practitioner, psychologist, police officer, or similar background.
Please check in with us before enrolling if you have no background experience in working with families in crisis.  
Contact Us via our contact form
or call 1300 781 533
Next Online Workshop Dates
2024 date:
Monday, February 19th 2pm – 5pm (NSW) | 11am – 2pm (WA) | 1pm -4pm (QLD)
Monday, February 26th 2pm – 5pm (NSW) | 11am – 2pm (WA) | 1pm – 4pm (QLD)
Tuesday. February 27th 2pm – 6pm (NSW) | 11am – 3pm (WA) | 1pm – 5pm (QLD)
What is the Delivery Model?
Mediation Institute provides this training and assessment with online learning and a live video meeting workshop delivered over three half day sessions.
Students can undertake the theory part of the course through self-paced online and then participate in a live online workshop. 
Theory is learnt via online learning which includes recorded and live webinars discussing different aspects of the skills and knowledge you require to be a family group conference facilitator.
Simulation during the workshop you participate in simulations and role plays to practice key skills and experience the process.  
The course takes about 40 hours to complete including the live online workshop sessions.
We are unsure when we will be able to offer in person workshop training again.  In the current environment we will continue to offer the workshop part of the course online. 
NSW FACS Tender
Successful completion of the course leads to a Certificate of Completion to confirm your completion of the course.  
The course has been reviewed by the NSW Department to determine if the training is suitable for applicants to their panel of FGC Practitioners and been found to be acceptable.
The modified training strategy has been approved by the department.
They will still be looking for experience working with families and children when determining suitability for newly qualified practitioners as part of the tender process.
Certificate of Commencement and Completion
When there is a requirement for confirmation of enrolment for a FACS tender which is close to closing we can provide a Certificate of Commencement to use with your Tender application.  
A Certificate of Completion is provided upon completion of the workshop / online workshop and full payment of course fees if you are on a payment plan. 
Train with Mediation Institute
Become a Family Group Conference Facilitator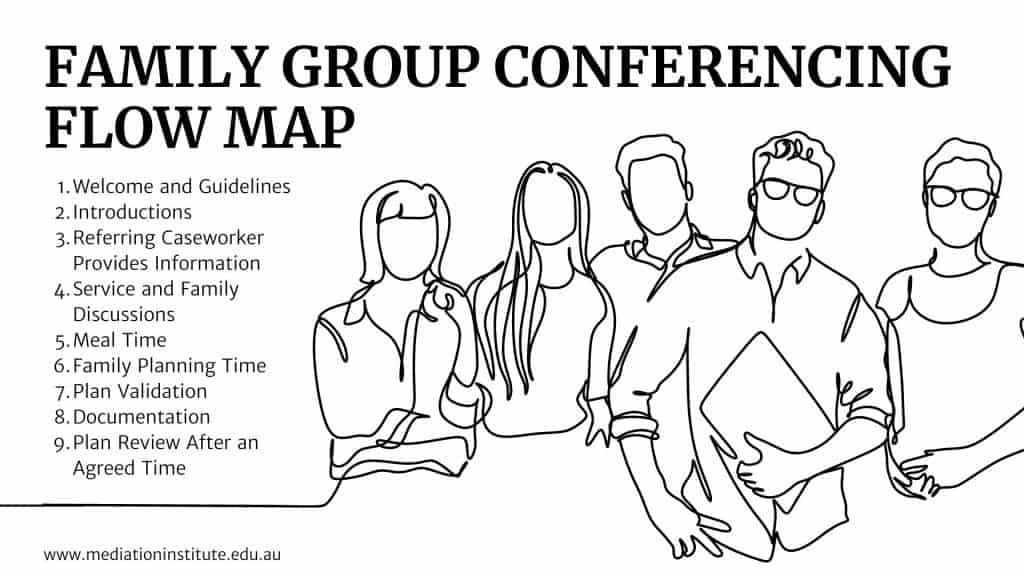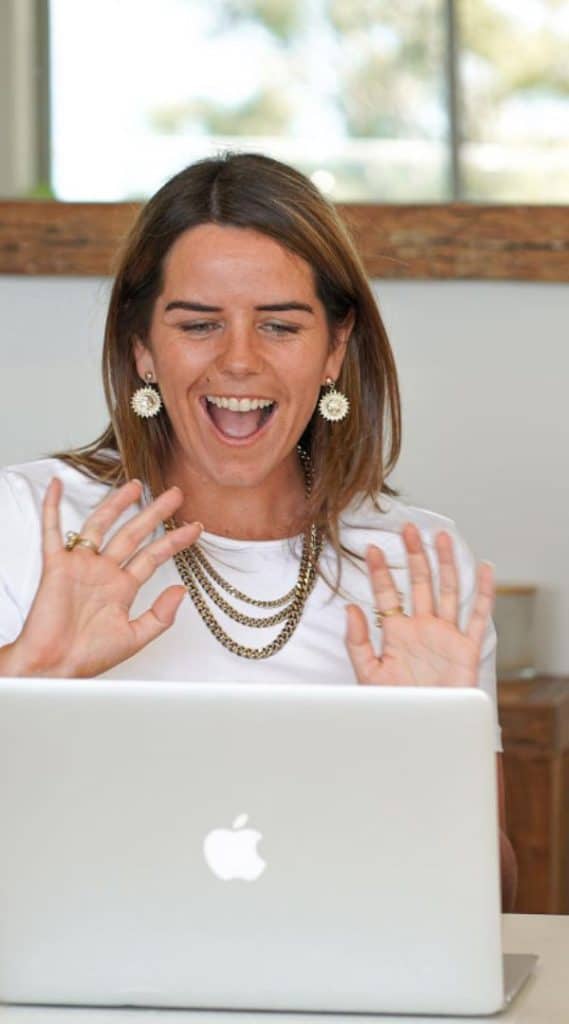 Meet Eve Clare - Lead Trainer
Eve is a Qualified Mediator, FDR Practitioner and Dynamic Qualified Trainer, providing hands-on coaching and activity-based learning.
Eve works in regional areas across NSW as a leading consultant for Family Group Conferencing. Eve was one of the first Family Group Conference Facilitators in Australia, partaking in Australia's Pilot Program in 2011 across regional areas of Australia.
Eve is a chosen Panel Provider for DCJ Family Group Conferencing and has a strong knowledge of family Intervention work. She is working closely with child protection, NGO services, Out of Home Care Agencies and families to assist in building safe homes for children as one of the first Family Preservation workers in Australia.
Most of Eve's work has been with Aboriginal Families and Children within restorative and Family Preservation work.
Having worked in the family services field for over 15 years, Eve has expanded her work into training other workers in the Family Intervention and Mediation field.
She sees the need for more empowering processes that use a neutral facilitator to assist people in creating plans that are future-focused, relevant to the individual children and family situation and keep the children's interest at the heart of the decision-making.
Eve believes families and children should be part of all decisions made and provides others she trains with a whole family future-focused approach.
Eve combines her personal life and educational skills to create a dynamic and fundamental understanding of family challenges, resilience and strength.
Train with Mediation Institute
Become a Family Group Conference Facilitator
FGC Facilitator Training
Online Learning + Online Workshop
Theory through Online Learning

Recognised Certificate of Completion

Online workshop - 3 half day sessions

Mi Member Discount ($132 discount taking the price down to $1,268) email office@mediationinstitute.edu.au for an invoice if you are a Mi Member
In-House FGC Workshop
Online Learning + Private Workshop . Price is for 10 people or less an additional per person fee applies for more than 10 people
Theory through Online Learning

Recognised Certificate of Completion

Workshop is usually 2 full day sessions but can be designed to meet your needs

Includes a budget of up to $2,000 for trainer travel and accommodation. Additional at cost charges may apply for high cost or remote locations.
​We really appreciate how thorough all the information and training was. I really feel confident to be able to facilitate effectively. Eve sounds like she is very good at her job. The role play was challenging for the whole conference at the end but we got through it!
The facilitator was the biggest strength of the course. Thank you Eve. Great work
​I truly enjoyed the FGC training and am learning so much from the modules as well. We are looking forward to continuing our relationship with Mi for Supervision and interactions.
I just wanted to thank you for two very well run days given the big change from face to face to online. I learnt a lot and came away feeling I really understood the nuances of the process much better.

​I think your training was a key part of me getting on the DCJ panel.
The greatest strengths of the course are the presenter, role plays and the participant's engagement. I really enjoyed this plus meeting the colleagues.
Well delivered by Eve. Delivering the plan was a strength of the course.
Link to the Mi Mediator Network
Join the Mi Mediator Network
We host this free network as a support to Mediators. The Mi Mediator Network is for dispute resolution professionals who want to …
Network | Share Learning | Collaborate