Mediation Institute was established to support the growth and development of the dispute resolution industry in Australia. One way we do this is to help our members who are independent professionals to establish and grow your professional practices. 
Who are Member Benefits for?
Member Benefits are for Mediation Institute Members and Students.
We have the following membership categories:
NMAS Accredited Mediator Members who are accredited through Mediation Institute. We're a Recognised Mediator Accreditation Body (RMAB)
Practitioner Members who are independent dispute resolution professionals such as Family Dispute Resolution Practitioners, Family Group Conference Facilitators, Child Inclusive Practitioners, Child Contact Supervisors and NMAS Accredited Mediators who are accredited through another RMAB. 
Associate Members who are not currently certified as dispute resolution professionals but want to be part of Mediation Institute.
Support Interact Support Incorporated by buying your entertainment books through their fundraising link. 20% of your purchase goes to Interact Support.
Read More »
Mediation Institute is a Be Connected NetworK Partner offering free support and assistance as part of the Be Connected Program for over 50 year old Australians.
Read More »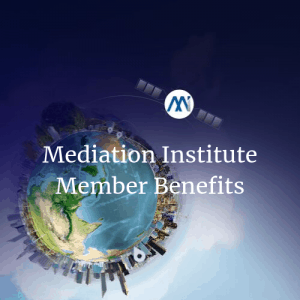 Member benefits include access to office 365 for free. Includes MS Word, MS Excel, MS PowerPoint, MS Outlook, MS Publisher and MS Access.
Read More »
Professional Development
Events
Don't miss out on upcoming events.
Let us know what events interest you and receive an invite straight to your inbox. 
Follow and Connect with us
Link to the Mi Mediator Network
Join the Mi Mediator Network
We host this free network as a support to Mediators. The Mi Mediator Network is for dispute resolution professionals who want to …
Network | Share Learning | Collaborate