Andrew Dane is an Accredited Workplace Mediator specialising in Online Mediation based in London, England. He uses technology to allow him to work on the panel of the Asian International Arbitration Centre in Kuala Lumpur in Malaysia.
In this podcast episode Andrew shares is vision and passion for online mediation.
Andrew is the founder of Online Workplace Mediation Services and has a background of over 40 years of Human Resources, People Management and Employment Law gained at the coal face with a diverse number of varied organisations.
He is a Fellow of the Chartered Institute of Personnel Development, the UK Civil Mediation Council and a member of the Sports Law Association of Malaysia.
Sally's vast knowledge of marketing, networking & efficiency makes her the perfect person to help organisations grow. Using proven techniques to increase sales, leverage resources, build connections, and manage time effectively both on and offline!
Read More »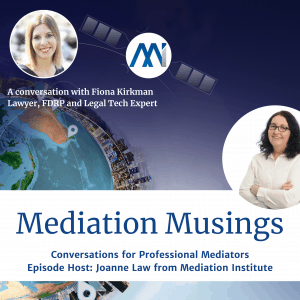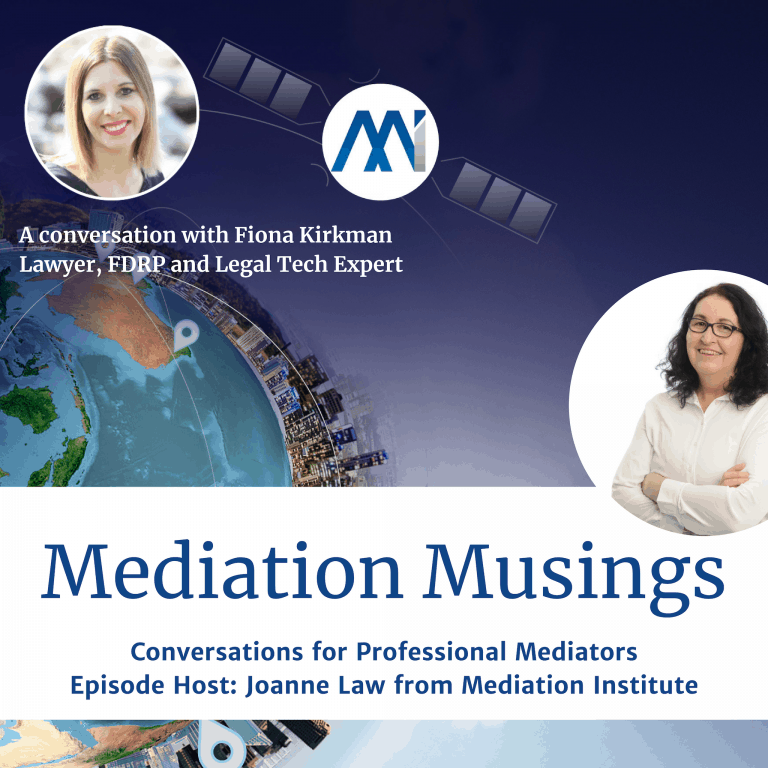 A Mediator Musings Conversation with Fiona Kirkman. FDRP, lawyer and Legal Tech expert.
Read More »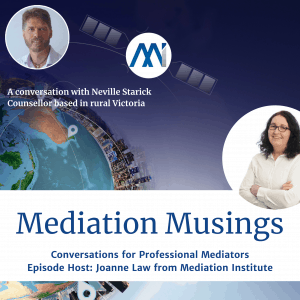 This Mediator Musings episode is a conversation with Neville Starick Counsellor talking.
Read More »