Episode #1-2021 of Mediator Musings is about Perceptions and how they shape our view of the world and of conflict.
In this podcast episode, Joanne Law and Ken Speakman chat about perceptions.
We've had a request for a webinar on dealing with difficult people in Mediation and think it will make a great topic for our webinar on the 4th April. We're
Read More »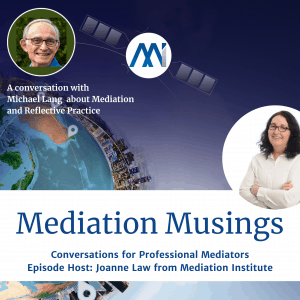 Michael Lang is a highly experienced mediator and advocate for reflective practice based in the US.
Read More »