Episode #1-2021 of Mediator Musings is about Perceptions and how they shape our view of the world and of conflict.
In this podcast episode, Joanne Law and Ken Speakman chat about perceptions.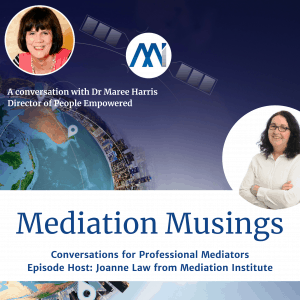 In this episode of Mediator Musings Joanne Law talks with Maree Harris.
Read More »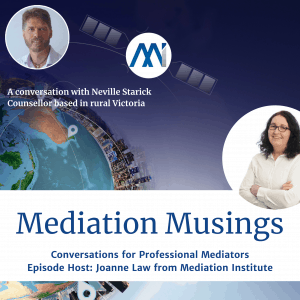 This Mediator Musings episode is a conversation with Neville Starick Counsellor talking.
Read More »