NMAS Mediator, Family Dispute Resolution Practitioner, Family Group Conference Facilitator, Trainer and Coach.
Preventing Family Violence
I do the work I do because I am on a mission to prevent family violence and workplace abuse.

I help people to resolve issues to avoid them escalating into disputes and conflict. Or work with people in conflict to help them to de-escalate rather than take the next step of being violent and abusive.
My services include dispute resolution, training and coaching across a range of areas drawing from my lifetime of experience in interpersonal skills, process improvement and mentoring.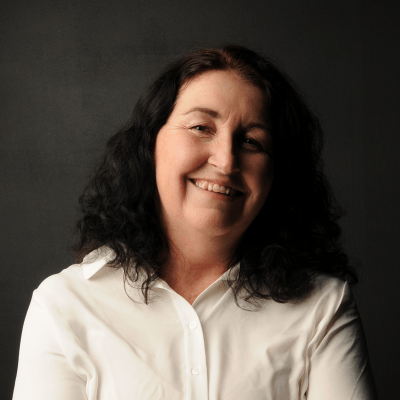 Overview
Joanne Law is a NMAS Nationally Accredited Mediator, an Accredited Family Dispute Resolution Practitioner, Certified Family Group Conference Facilitator and Certified New Ways for Families, Life, Business, Executive and Divorce Coach.
She provides professional mediation and family dispute resolution services including workplace mediation, family dispute resolution, transformative relationship mediation and a variety of coaching and training services.
Joanne is the owner of Mediation Institute and co-founder of the not-for-profit's Interact Support and Spreadable Ideas.
Family Dispute Resolution Practitioner (Grad. Dip. FDR)
NMAS Mediator
Accredited New Ways for Family Coach
Certified Life, Business and Executive Coach
Diploma of Competitive Systems and Practices
Cert. IV in Training and Education (TAE)
Certified Family  Group Conference Facilitator
Certified Collaborative Practice Coach
NLP Master Practitioner and Trainer
Got a question? Contact Joanne
Phone Number:
0401 293 500
Location:
Cranbourne East, Melbourne
Service Delivery Areas:
Mediation Services – National
Family Dispute Resolution  Services – Victoria via Video Mediation including internationally when one parent is based interstate or overseas
Coaching Services available internationally
Family Group Conferencing is a culturally appropriate approach to helping families deal with challenges related to the care of their children in a no blame, empowering way.
Read More »
In this Video our partner for Family Group Conference Training, Eve Clare shares some information about our plans for training in Family Group Conferencing training.
Read More »
---