Podcast Recommendation: Compelling Communicators: A podcast brought to you by Lumina Australia
Deep dive conversations revealing golden communication truths from compelling communicators across wide ranging fields including mediation, the law, teaching, youth work, mental health nursing, counselling, expressive arts modalities, and community development.
Rachel Clark, Founder of Lumina Australia, guides these conversations about communication with professional communicators so listeners will learn more about what works and why, across many different yet always human centred fields of practice.
Rachel is an NMAS Accredited Mediator who has worked for three decades with people in community organisations and education settings to build safer relationships.
Her motivation to start this podcast was both a fascination with the art of communication and how it can be used to build more peaceful connections between people, and to support her students to learn more about the subtleties of connecting with others in their pursuit of working most effectively and safely with people in the community.
Rachel introduces herself and goes into more detail about the podcast's purpose and structure by answering her own questions, in advance of the interviews that follow.
In Episode 9 of Compelling Communicators we meet Frank Handy, an experienced lawyer and alternative dispute resolution practitioner who uses his communication skills to mediate situations of high conflict. We learn from Frank how communication is about an exchange of energy and an integration of experience.
Frank's core value of self-awareness guides him in communication practices that seek to understand others first, and to know that the only change we can make is in ourselves, ultimately with possibilities of differences between us dissolving, so we are one, together.
You can read more about Frank's work here, connect to him on LinkedIn
Key takeaways from Frank's approach to communication across his wide range of conflict mediating experiences are:
The importance of 'whole person communication'
The connection between self-awareness and self-regulation in integrating new perspectives
The power of validating others' experiences
Listening non-judgmentally: being guided by 'the silence in my head'
And why asking 'is there anything else' unlocks parts of unexpressed thoughts critical to the exchange of ideas, or energy, in communication.
Catch up on MI recent podcasts:
Mediator Musings Podcast Episodes
Would you like to participate?
Do you have something of interest to share with other mediators or for mediators?
If so send us an email to propose a Mediator Musings Episode with you.
Do you know someone you think we really should talk with?
If so send us an email with who you think we should approach (with their knowledge and contact details if possible)
Book in for a meeting with Joanne – https://calendly.com/joanne-law/short-appointment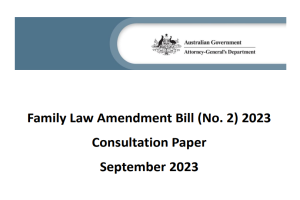 Consultation
The consultation period for the Exposure Draft: Family Law Amendment Bill (No. 2) 2023 opened on the 18th September, and closes on the 10th November 2023
Read More »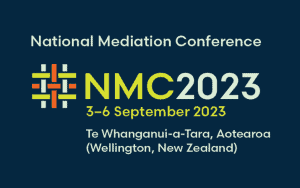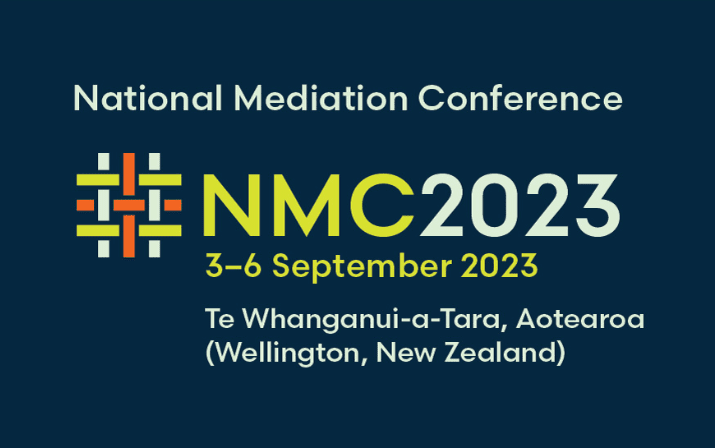 General Information
NMC 23 Conference invitations and offers page.
Read More »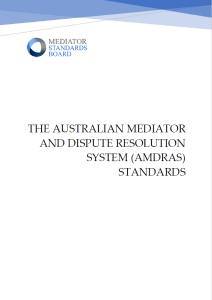 Consultation
The DRAFT AMDRAS Australian Mediation and Dispute Resolution Accreditation System was released for consultation on the 30th August 2023.
Read More »
Follow and Connect with us