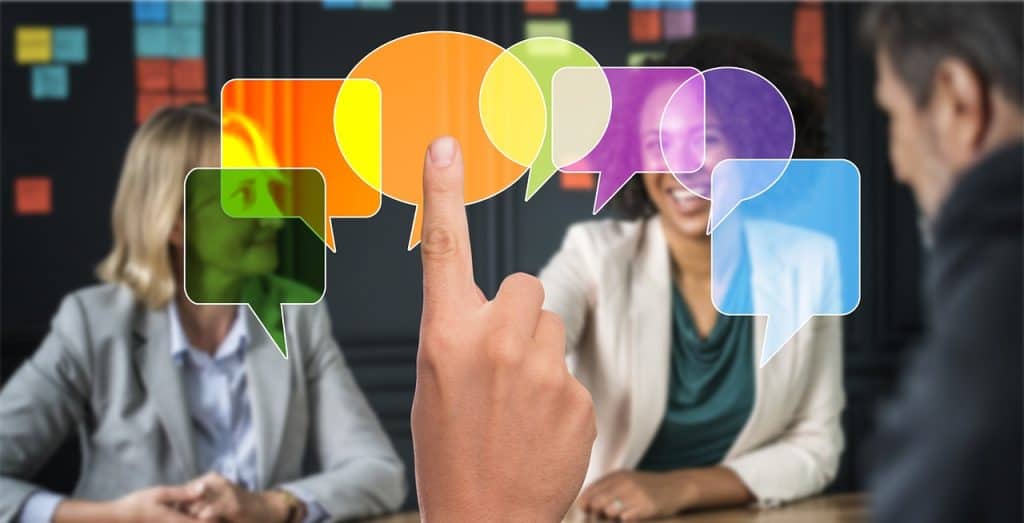 Australian Mediation and Dispute Resolution System (AMDRAS) Release 1
Training and Assessment Summary Release
22nd August 2023
The summary document introduces some of the major changes proposed in the Australian Mediation and Dispute Resolution System (AMDRAS) which is to replace the National Mediator Accreditation System (NMAS)
Levels of Accreditation
The new Standards will provide for three levels of professional accreditation:
• Accredited Mediator,
• Advanced Mediator, and
• Leading Mediator.
In addition, there will be a further accreditation category of Specialist Practitioner open to those who hold one of the three Mediator levels.
Accredited Mediator
This is the basic level for those seeking to become Mediators under the AMDRAS.
The training and assessment requirements are identified in the new standards and expanded in the Training and Assessment Appendix to the standards.
Some of the key points are:
the training course will increase from 38 to 45 hours duration
the theory half of the course is made up of four professional domains:

Knowledge
Skills
Ethics and Responsibilities
Professional Development

Successful completion of the training course will lead to a Certificate of Training (COT)
Assessment is a separate process and includes a 2 hour role play and written assessment requirements. Successful completion of the Assessment will result in a Certificate of Assessment (COA) being issued.
Read the full summary for more of the detail (this is not the DRAFT AMDRAS, it's just a brief summary) 
Advanced Mediator
Advanced mediator is a new level of accreditation being proposed.
Some key points include:
available for mediators who have held accreditation for two years or more
Successful completion of a course called a Practicum Certificate is required
The Practicum Certificate is issued following a 12 hour workshop (can be delivered in modules) which focuses on reflective practice through the delivery and discussion of a case study. 
the practice hours and other requirements are specified in the Training and Assessment Framework
Leading Mediator
Leading mediators are the highest level of recognition as a mediator. 
Standard requirments include hours of practice, years of experience and the provision of training, mentoring and related support for other practitioners.
There is also the option to use this category to recognise outstanding contributions to the profession.
Specialist Practitioners
Another major change proposed in the AMDRAS is the introduction of the Specialist Practitioner category.
This is for mediators who also have a specialist area of practice.
These categories will be developed over time through a collaborative effort between the board and those seeking their area of practice to be recognised for a Specialist Practitioner category.

Download the summary for more information.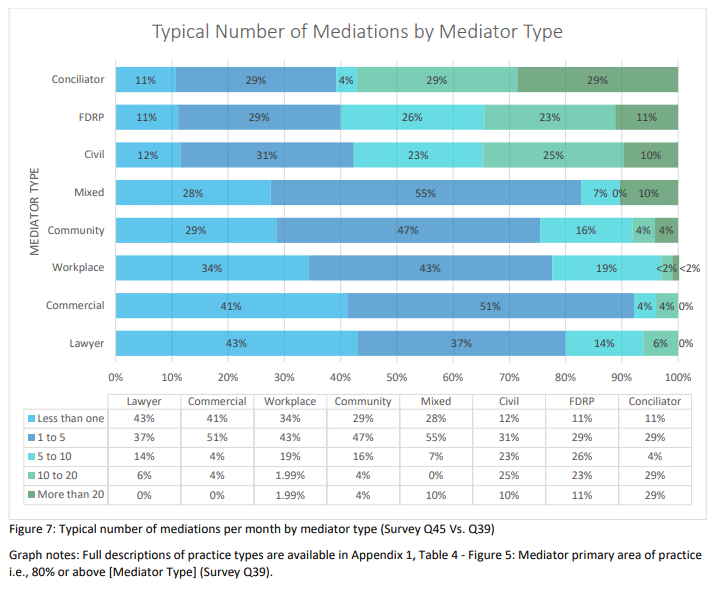 Other information provided in the report:
Mediators – majority mode of practice (pre COVID) 63% were face to face, 8% video conferencing, 9% phone and 20% a combination of modes.  There is a table identifying which type of mediator preferred which modes.
Specialisations – 92% didn't work with a specific group or demographic and the largest group for specialisation were with first nations people.
If you haven't read the NMAS since you completed your training now might be a good time to review it and consider what you think could be clearer, or improved in the current version. You can download the NMAS here.
The NMAS was established in 2008 and had it's first review in 2015. The MSB press release indicates "With the developing nature of this relatively new profession, the MSB has chosen to revise the accreditation system over the next 12 months to ensure it maintains relevance and keeps up with the pace of change."
MSB National Chairperson Ms Bianca Keys stated "The review does not equate to a rewrite. Rather, it is designed to address some interpretive, drafting, and operational issues that our members have pointed out in an ongoing series of consultations."