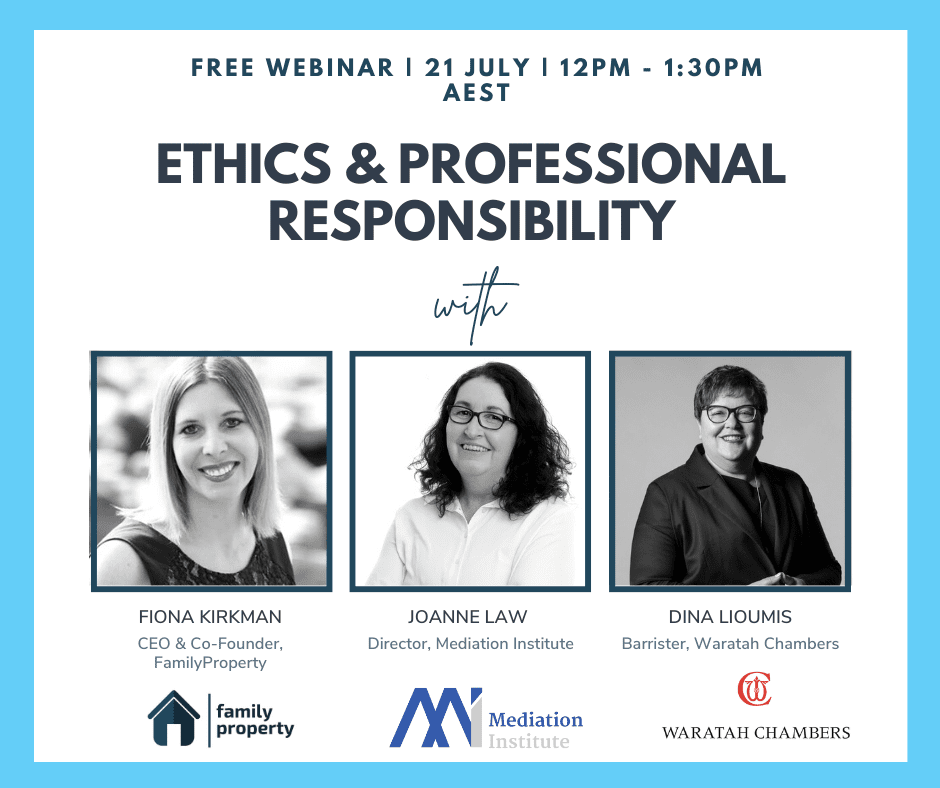 Now Available as a Free FamilyProperty: On-Demand Webinar
Mediator Ethics and Professional Responsibility Webinar is now available as an on-demand webinar recording compliments of FamilyProperty. 
The webinar was recorded with Fiona Kirkman, CEO and Co-Founder of  FamilyProperty,  Joanne Law, Director, Mediation Institute and Dina Lioumis, Barrister at Waratah Chambers. 
In the webinar the presenters look at different perspectives and will walk you through the ins and outs of ethical dilemmas for mediators and Family Dispute Resolution Practitioners.  They look at how to deal with potential conflicts of interest in your practice including if you are a lawyer as well as a mediator with associated ethical obligations under your legal practicing certificate as well as your mediator registrations or accreditations. 
Watch Webinar: https://youtu.be/T70uoiH0PQQ