Mediation and FDR Job Market
Jobs among members and others we are aware of
Blog Post with current jobs
We update this post from time to time when we become aware of job opportunities.
https://www.mediationinstitute.edu.au/mediation-related-jobs/
This website looks for job opportunities – Keyword searches such as "mediation" and "family dispute resolution" will find most jobs but sometimes you have to be a bit creative.
Mediator Musings Podcast
Sally's vast knowledge of marketing, networking & efficiency makes her the perfect person to help organisations grow. Using proven techniques to increase sales, leverage resources, build connections, and manage time effectively both on and offline!
Read More »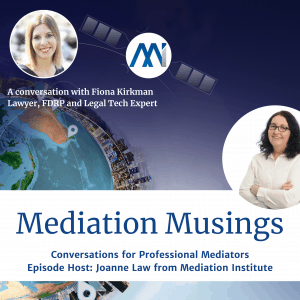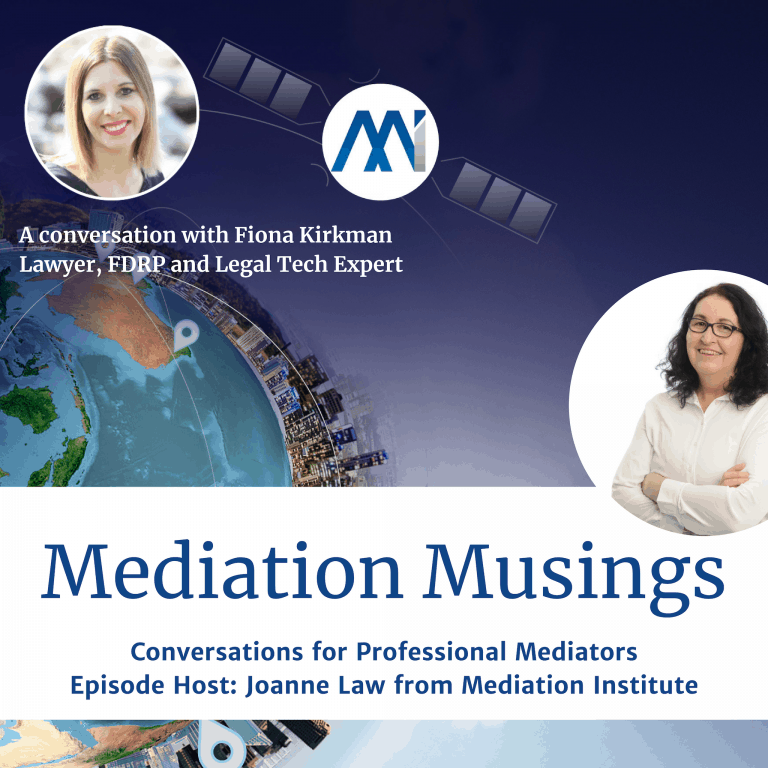 Mediator Musings Podcast
A Mediator Musings Conversation with Fiona Kirkman. FDRP, lawyer and Legal Tech expert.
Read More »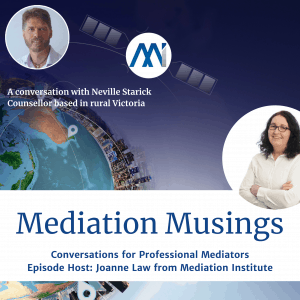 Mediator Musings Podcast
This Mediator Musings episode is a conversation with Neville Starick Counsellor talking.
Read More »
Are you looking for a Dispute Resolution Professional?
Contact Mediation Institute to ask about any of our NMAS Accredited Mediators or Family Dispute Resolution Practitioner members throughout Australia.
Some members are willing to provide pro bono services where clients can not afford professional fees.
Also, visit Interact Support Incorporated who provide a range of dispute resolution services for families throughout Australia.
Are you looking for a specific mediator?
Visit our Membership Site to find and contact our members.
Upcoming Events
23 March @ 9:30 am
-
5:00 pm
AEDT