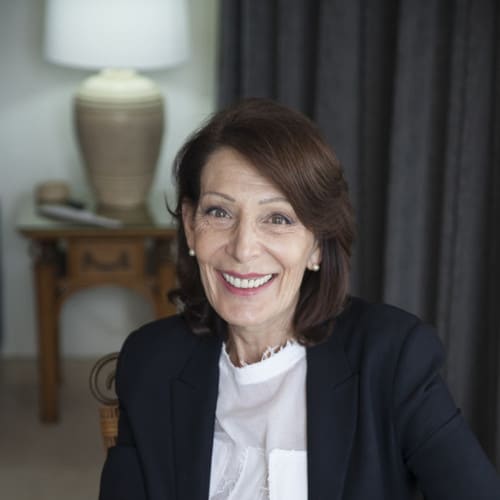 More about Yvonne Flanders
In this episode Joanne Law chats with Yvonne Flanders.
Yvonne is a Family Dispute Resolution Practitioner, Child Inclusive Practitioner and Counsellor. She is a trainer and mentor for Mediation Institute.
Yvonne had a career in corporate business executive customer service before undertaking a career change into positive psychology focused on helping individuals and organisations to reach their full potential.
Developing expertise in dispute resolution was a logical next step to assist clients due to the devastating effects that unresolved conflict can have on lives, especially the lives of children trapped between parents in conflict over them.
Qualifications and Experience
Counsellor and Personal Coach
Registered Family Dispute Resolution Practitioner
NMAS Accredited Mediator
Certified New Ways Coach
Child Inclusive Mediator and Counsellor
Melinda Nutting is a child inclusive practitioner based in Geelong in Victoria
Read More »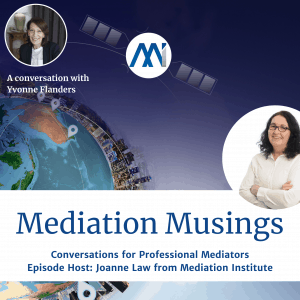 In this episode of Mediator Musings Joanne Law speaks with Yvonne Flanders about Mediation and Counselling in the context of separation and divorce.
Read More »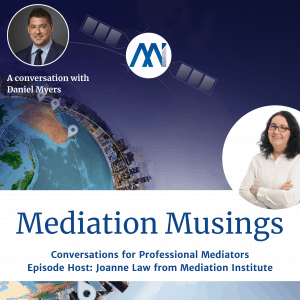 Daniel Myers is a family lawyer and mediator based in Melbourne. In this episode of Mediator Musings he talks about the journey literally and in terms of his knowledge that has brought him to where he is today.
Read More »