Online learning is a method of delivering educational material via the internet instead of in a physical classroom.
There are many different applications for online learning.
The simplest form of online learning involves providing a website with downloadable content and assessment booklets that are completed then emailed or even posted back to the institute for assessment.  We don't do that.
Mediation Institute delivers eLearning that maximises the use of technology. That means you complete the coursework and assessment through a structured program with student interaction and feedback from the assessors on a task by task basks.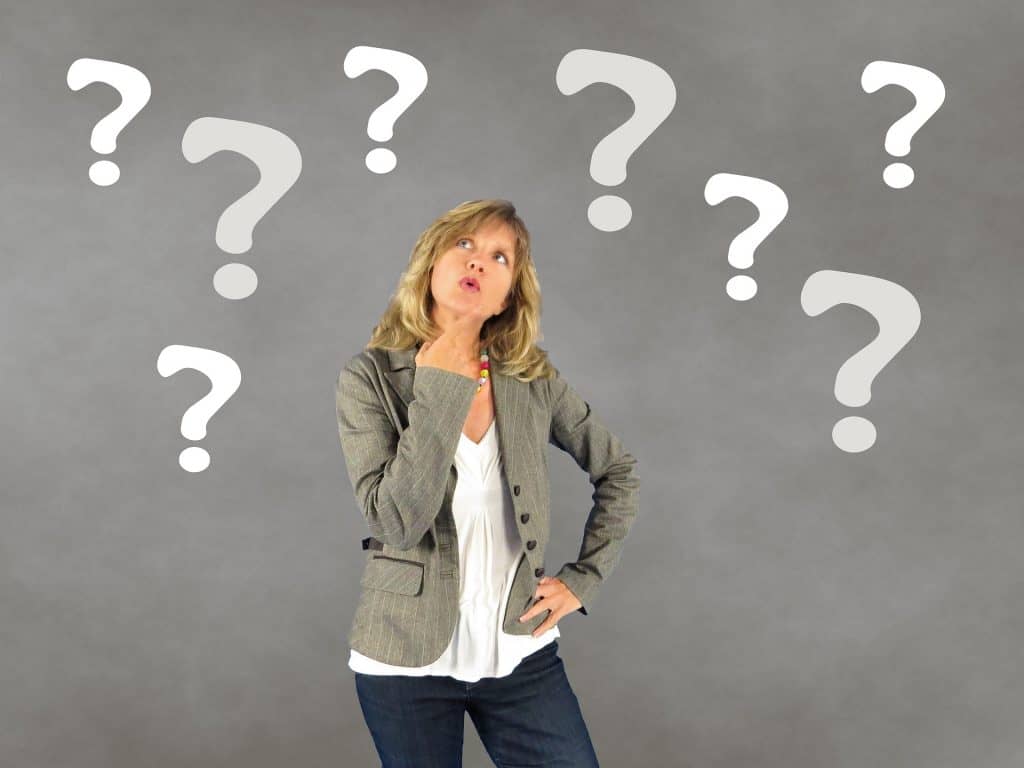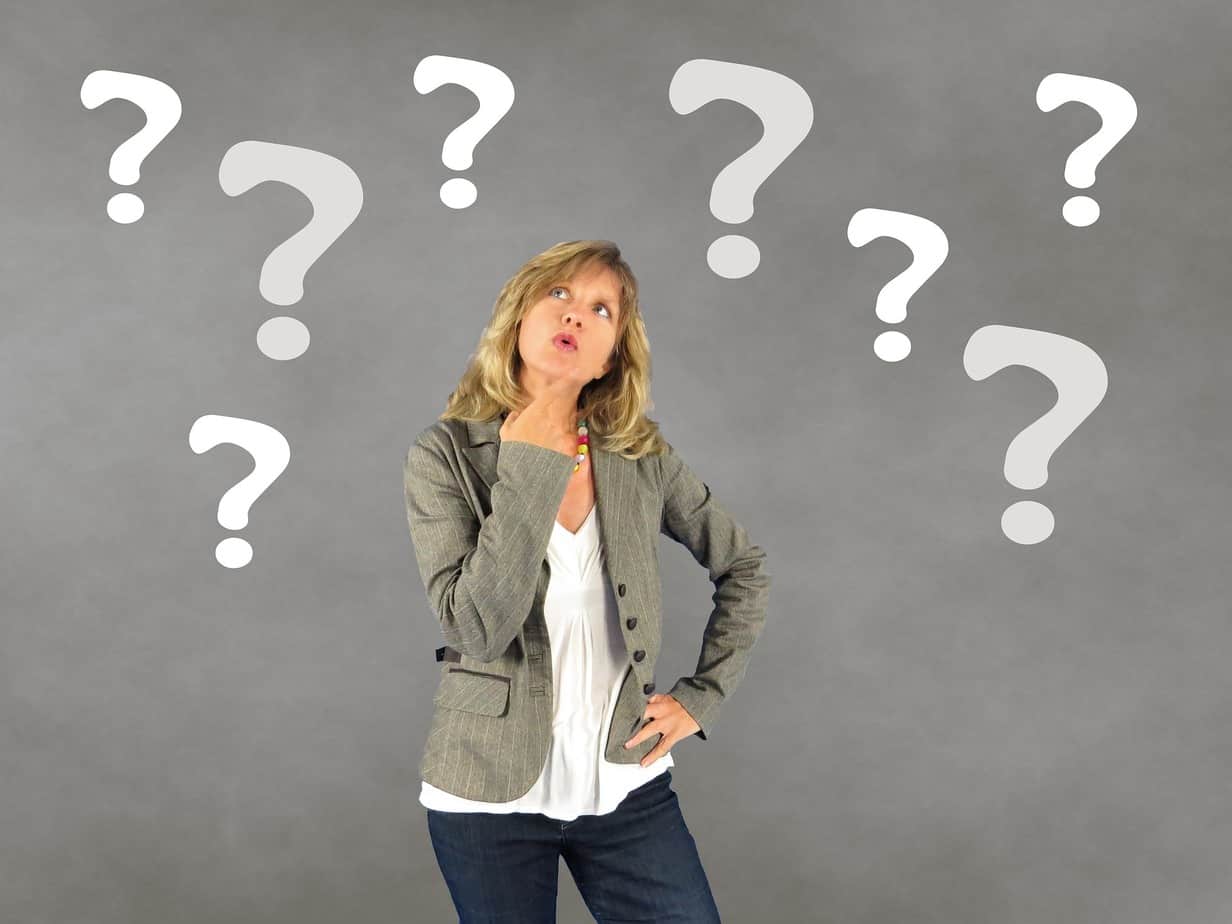 The history of Distance Learning
"Distance learning" refers to the idea of learning at a distance where learning materials are sent to the student. This was first put into practice by the University of London External System in 1858 and would have relied entirely on the postal system.
Back then the distance learning experience may not have been a particularly interactive system and unfortunately there are still a few providers around who haven't really advanced much in the past hundred and fifty or so years.
The opportunity that the internet provides
Modern technology has the potential to offer the advantages of the traditional classroom to distance learning students and yet many of the so-called online learning courses offered today in Australia make little practical use of the internet. They are little more than distance learning with the post office replaced by downloadable materials and submission of assessment tasks by email.
This is not what we consider leading edge modern education!
Computers and internet give us the opportunity to engage with the learner using a variety of electronic means including recorded video and audio materials, presentation materials, online seminars complete with whiteboards and live person to person interaction over video.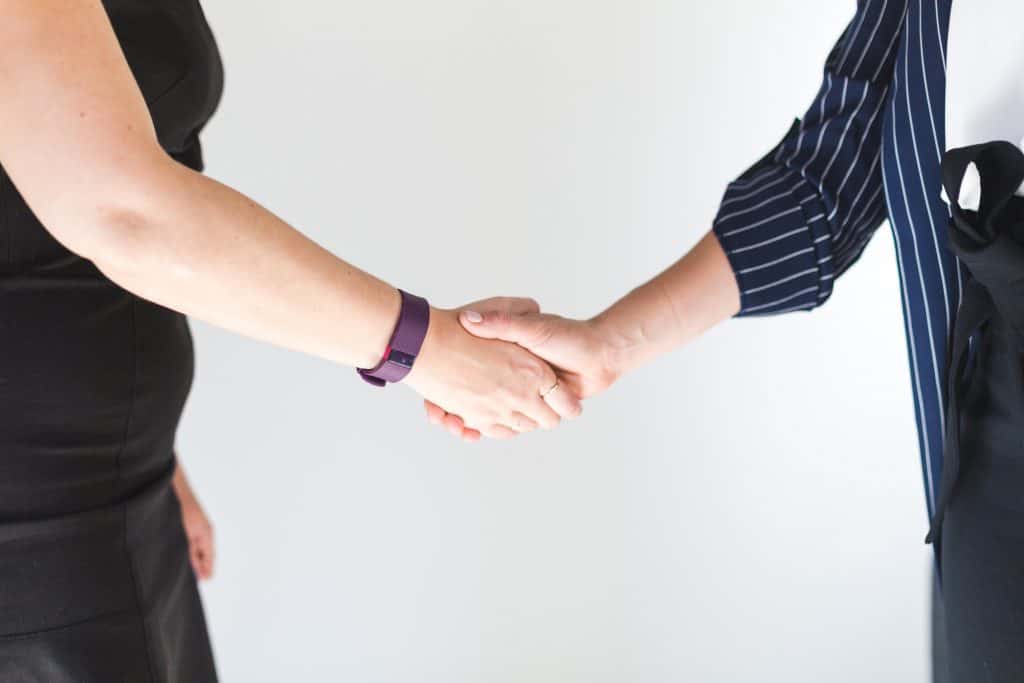 Technology with a human touch
At Mediation Institute we want our students to experience the peer learning benefits of participating in structured workshops without the inconvenience of travel and having to invest days at a time into their studies.
We are achieving this by enhancing the learning experience through our use of online services.
Have we completely replaced the experience of attending a workshop?  Honestly, no.
But for students who participate in all of the interactive learning opportunities available to them we believe we're at least achieving 80% of the benefits and avoiding all of the downsides of attending workshops.
Mediation Institute eLearning experience
We make use of the industry leading eLearning Management System – Instructure's Canvas as well as other technology to support the ways in which our trainers can interact with students and students can work with other students through live video meetings.
Recordings allow the very time poor to time shift and watch the webinar discussions after the event although it is much better if you can attend live so that you get your questions answered.
Our routine Wednesday role plays provide the opportunity to Zoom in and participate in a role play with other students every week or less frequently depending on your personal priorities.
"Our focus on engaging our students saw us win the converted eLearning Excellence Award for Vocational Education and Training in 2014 and achieve a student completion rate of 83.3% in 2015."

Joanne Law, Director of Studies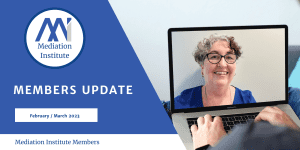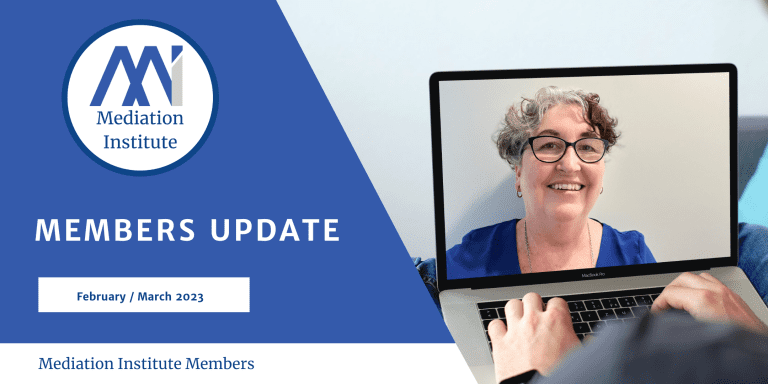 General Information
Update on Mediation Institute membership for this month and looking forward to next month.
Read More »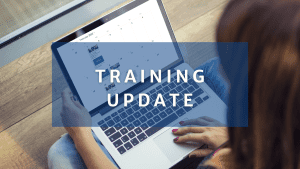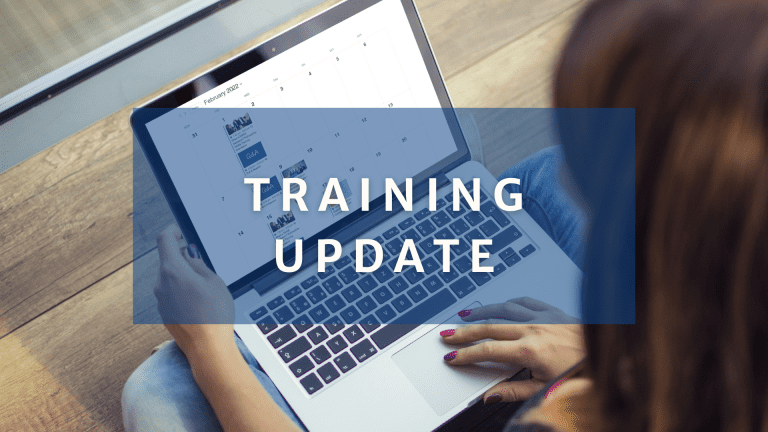 General Information
Monthly training update from Mediation Institute. Recap of this month and looking forward to next month.
Read More »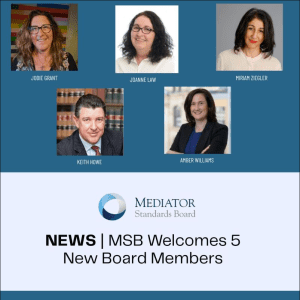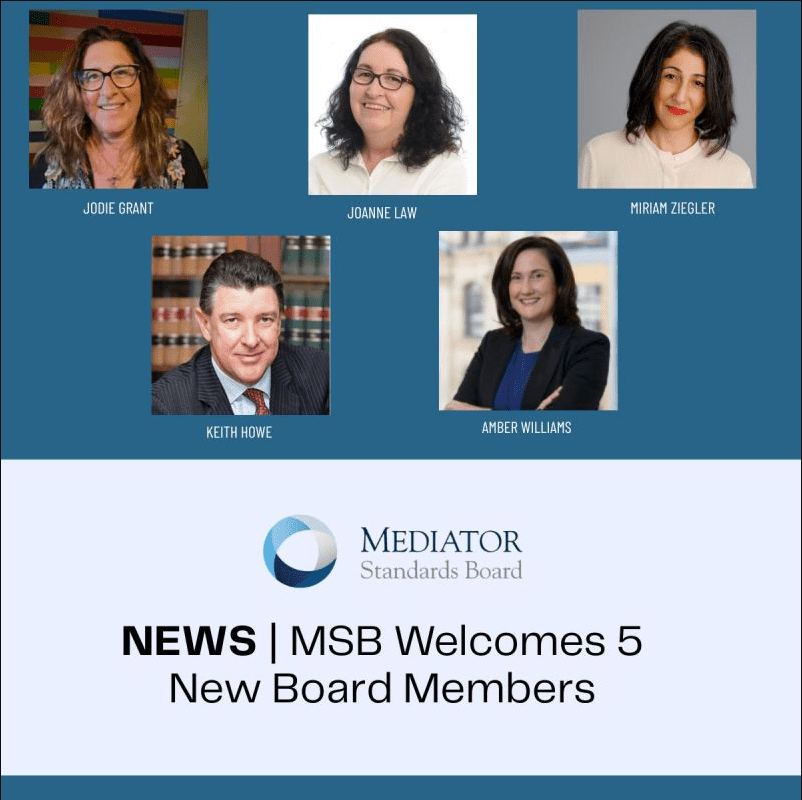 General Information
The NMAS Review has been completed and now is in the implementation phase as the Mediator Standards Board works on the changes to the National Mediator Accreditation System (NMAS) flowing from the review.
Read More »
Our core values are Accessibility, Collaboration and Innovation.
That means we don't intend to stand still ether.
We are currently developing the new Graduate Diploma in Family Dispute Resolution Program (CHC81115) and are excited by the way we are packaging in the use of supervision to support students even more as they complete their studies with Mediation Institute and support them when they being working with clients.
We have also applied to add the new Graduate Diploma in Relationship Counselling to our course selection. This course complements many of the FDR units and will allow us to offer a Double Grad Dip FDR/Relationship Counselling for those who have the necessary Counselling background.
With a targeted start date later in the year we will be seeking to employ a head of Counselling and counselling trainers to support this and a new Diploma of Counselling course.
In both the new FDR and Counselling courses we will be utilising the supervision model between students and their allocated trainer to improve learning outcomes and develop an understanding of the value of ongoing supervision particularly where a practitioner is working in their own practice or remotely from an employing entity.
Under the careful watch of Colin, Paul and Joanne; Mediation Institute is growing strongly and we will be striving to ensure that our version of online learning is not only as good as traditional classroom learning but far exceeds it in terms of making quality education available to Australians no matter where they live or how they live there life.