Sessional Trainer with PHD or Research Skills Wanted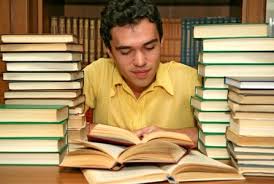 Mediation Institute has been asked by a potential student to provide the unit BSBRES801 Initiate and lead applied research, which is listed in the current Grad Dip FDR.
The student is keen to complete a rigorous research unit at Grad Dip level so she could qualify to do a Masters by Research or PHD program at a university. Our existing Grad Dip FDR has been accepted by Charles Sturt University and other universities as granting a credit for one third of one of their masters courses ( One student actually got a 50% credit but Ken is a very persuasive mediator). 
If you are looking to move more towards academia then you will need to do a "Introduction to Research" unit  as part of your postgraduate studies before commencing a Research unit.  Typically these are done as part of an honours year or in other postgraduate studies in University. 
We are looking for the holder of a PHD – or someone who is experienced in research methodology – Ideally with a knowledge of ADR or FDR and training qualifications – to act as trainer and supervisor on a sessional basis. 
This unit is not one to take if you want to accellerate the completion of your course – The Vic Govt listing for this unit is 150 hours duration whereas our longest current unit CHCDSP001 Facilitate dispute resolution in the family law context is less than half that duration.
I possibly have a couple of other students interested in following this path so it may be a course option that will grow over time.
Please note that we are also looking for training support for a "Graduate Diploma in Relationship Counselling" for both that full program and a Double Graduate Diploma option for our existing students but that is a secret which we havent announced yet so I ask you not to tell anyone about this.
MI utilises video based contact so reasonable IT skills are required (but we will assist the right person).  Up to date TAE qualifications preferred.
If anyone is interested or knows of a suitable candidate please let me know