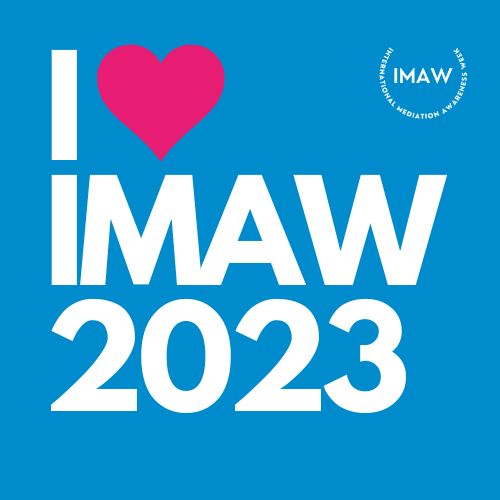 We love promoting the use of Mediation
Our team have been supporting Mediation Awareness Week and joined forces with the team behind the Mediator Network, now The Dispute Resolution Agency to get behind the International Mediation Awareness Week  in 2021. 
The infrastructure is hosted by The Dispute Resolution Agency and the event is run in collaboration with our Event Partners and Regional Coordinators.  
Set up a free account on the IMAW  to register for events or to host your own event!
https://disputeresolutionagency.com/international-mediation-awareness-week 
Get Involved in #IMAW2023
Direct link to check for new events
Direct link to check for new events
Direct link to check for new events
Direct link to check for new events
Direct link to check for new events
Direct link to check for new events