We've been training online since 2013 because it is flexible and improves accessibility.
Our high-quality approach ensures you learn the skills needed by a mediator at your pace via online learning, tutorials, mentoring and video meeting role plays.
You can join in our dispute resolution skills training courses regardless of where you live, as long as you have access to the internet. 
Once you are qualified we can assist you to apply for NMAS Mediator Accreditation or to meet the requirements for Family Dispute Resolution Practitioner Registration and provide ongoing support as you enter the industry as a dispute resolution professional. 
We train online because we believe it is better!

Learning a new skill needs to happen over time to allow for integration.

Our delivery approach allows you to work at your own pace and achieve the best possible outcomes with support and mentoring.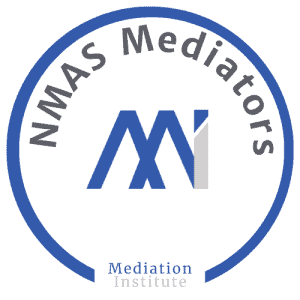 This is where to start as there are no special requirements or educational qualifications needed to enrol in the NMAS Mediator Course.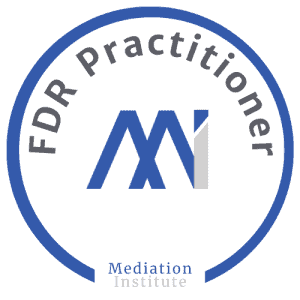 Pre-requisites apply. Registered Training Organisation: Inspiritive RTO 2117.  Check if you have the qualifications required.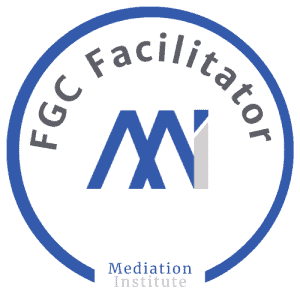 We recommend this course for people who have experience with working with families as a caseworker,  child protection or welfare agency worker, social worker, dispute resolution practitioner, psychologist, police officer or similar background.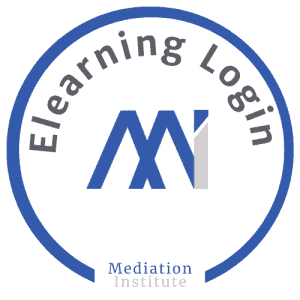 Our belief is that one size does not fit all, especially when it comes to learning.  eLearning provides greater flexibility than workshop training and we think that is valuable.

Use this link if you are a student to login to your course and sign up for role plays. 
Membership options
Mediation Institute provides membership services for NMAS mediators, Family Group Conference Facilitators and Family Dispute Resolution Practitioners throughout Australia. Our services include accreditation, complaint handling and mentoring.
Other Membership Options: Corporate membership are available for organisations who employ dispute resolution professionals.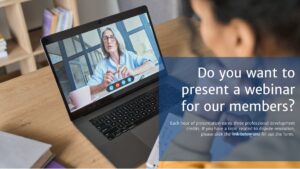 General Information
Do you want to Present in 2024? We believe that every mediator has a unique story to tell, insights to share, and knowledge to impart.
Read More »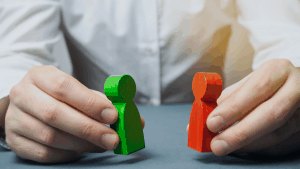 General Information
Are you curious about working as a mediator? Who employs mediators and why? Are the skills of a mediator transferable?
Read More »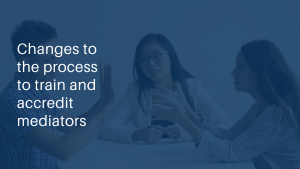 General Information
This video is an overview of the proposed changes to the NMAS Mediator accreditation system to put in place the AMDRAS by Mediator Standards Board Director, Joanne Law.
Read More »
I would highly recommend studying with Mediation Institute over any other Mediation training provider. I spent considerable time researching a number of different colleges and the Mediation Institute stood out above the rest. Everyone at MI is so approachable and passionate about mediation.
The Mediation Institute delivers the NMAS Mediator Course and Assessment through flexible, accessible online learning which includes full eLearning resources and video mediation role plays. The course also encourages student and professional interactions and support. The opportunities for practical applications in moderated role plays and the opportunity to discuss issues with current practitioners is incredibly valuable.
Another positive I found as a very busy professional is the Mediation Institute's flexibility in working with the student and the student body in the course delivery and mediation training. You are not a 9am to 5pm organisation. The ability for us as students to pace ourselves in the accreditation process is very much a positive in this busy pace of professional life and workload. You were always available.
Link to the Mi Mediator Network
Join the Mi Mediator Network
We host this free network as a support to Mediators. The Mi Mediator Network is for dispute resolution professionals who want to …
Network | Share Learning | Collaborate