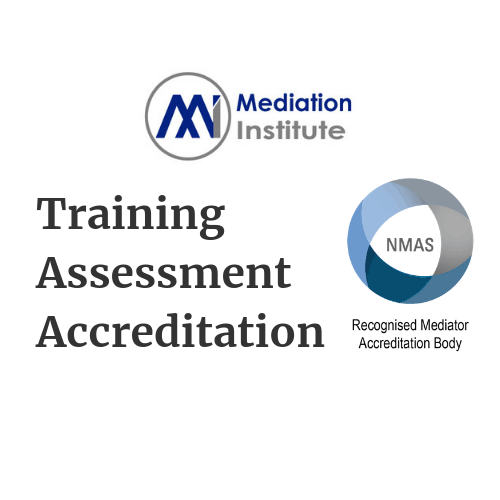 Download a summary document
Download a summary document on the Training, Assessment and Accreditation process to become a Nationally Accredited Mediator through Mediation Institute
Are you looking for Mediation Training?

Mediation Institute is a Recognised Mediator Accreditation Body (RMAB) approved by the Mediators Standards Board (MSB) to provide mediation training, complaint handling and membership support for National Mediator Accreditation System (NMAS) Accredited Mediators. If you are looking for quality, accessible and flexible mediation training you've come to the right place.

What mediation training do you need to become a mediator?
The standard for mediation training has been set by the Mediators Standards Board and includes a requirement that you participate in 9 role plays with a minimum of 3 as a mediator and then be assessed for competence in a role play assessment. 
You can do all the mediation training you need to do to become NMAS Accredited with Mediation Institute via Video Mediation. This allows us to offer a much more flexible course suitable for people who want to do the necessary mediation training to become NMAS Accredited without giving up 5 days of work to attend a workshop.
What is Video Mediation?
Video mediation is the growing approach to providing mediation services and the way that Mediation Institute provides mediation training throughout Australia.
The process makes use of online meeting technology to provide dispute resolution services (or in the case of our Mediation Training role plays) without the participants being forced to put up with the inconvenience of travelling to a location to meet in person.
That makes our course ideal for busy professionals who only need to block out 2 hours at a time for role plays.
Video Mediation saves regional people the expense they would otherwise have to pay to travel and stay in their nearest capital city to attend traditional mediation training in a classroom situation.
The other main group of people who do our course apart from people living in regional areas and those who are working full time is parents and other care givers who are stay at home. Not having to organise hours of child care or respite care means that the mediation training required is achievable.
Find out more about the Mediation Institute NMAS Mediation Training Course.
General Information
Update on Mediation Institute membership in July 2020.
Read More »

General Information
Employers are now required to notify WorkSafe in Victoria immediately when they become aware a worker has received a confirmed coronavirus (COVID-19) diagnosis. Key Points This is a new Regulation
Read More »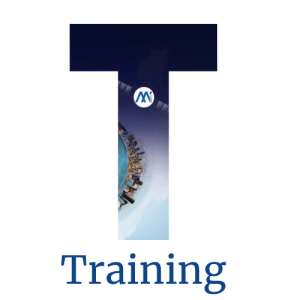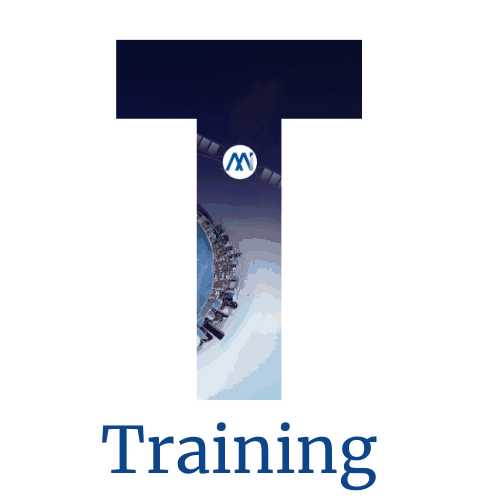 Students
How do you become a Mediator in Australia?
People often ask us how do they become a mediator. It is a multi step process.
Step One: Complete appropriate Mediation Training such as our Mediation Training Course.  
Step Two: Be assessed for competence. The assessment in included in the course fee for the Mediation Institute Mediation Training Course.  
Step Three: Join a Membership Association or other RMAB who can accredit you for NMAS Accreditation like Mediation Institute. It is low cost to join Mediation Institute – our membership fee includes your accreditation fee to become a NMAS Accredited Mediator.
It is as simple as 1 2 3 to become a professional mediator and we will guide you every step of the way.
Upcoming Events
10 August @ 12:30 pm
-
2:00 pm
AEST
11 August @ 12:00 pm
-
12:30 pm
AEST
12 August @ 12:30 pm
-
1:30 pm
AEST
Frequently Asked Questions
Do you need to go to law school to be a mediator?
No. Mediators do not provide independent legal advice so having a lawyer as your mediator provides no particular advantage to clients.  In some cases lawyers prefer to refer to other lawyers so there are some advantages that lawyer mediators have in a competitive sense.
That bias can be overcome by effectively marketing and highlighting your expertise and life experience.
What is the average salary of a mediator?
Mediators often work independently and have an hourly fee that covers both their time and their overheads, similar to other professionals. Fees range from about $180 per hour up to two or three thousand a day for barrister mediators. There is no set fee for mediation services.
If you are seeking work as a mediator it is usually with Employee Assistance Programs, Tribunals, Ombudsman and other forms of dispute resolution services. See our jobs board for a sample of mediation work opportunities that we share with out members. https://www.mediationinstitute.edu.au/job-archive/