Overview
Yvonne Flanders helps couples navigate their relationship as a specialist Family Dispute Resolution Practitioner, NMAS Mediator, Child Inclusive Mediator and Counsellor, Counsellor and Coach.
You can call Yvonne on 0417 011 202
Send an email
Use the form below to email this member.
Qualifications and Accreditations
Graduate Diploma of Family Dispute Resolution
Accredited Family Dispute Resolution Practitioner
NMAS Accredited Mediator
Certified New Ways for Families Coach
Certificate IV in Telephone Counselling (Lifeline)
Graduate Diploma of Counselling
Child Inclusive Mediator and Counsellor
Professional Trainer (TAE)
More information

I am passionate about helping couples through separation, preparing Parenting Plans and Property/Financial settlements, with respect and dignity.


 

I understand that parental stress and conflict profoundly affects children and can offer Child Inclusive Mediation and Counselling within the mediation framework.
Update on events on the 26th August. One for Family Dispute Resolution Practitioners and one for Family Group Conference Facilitators.
Read More »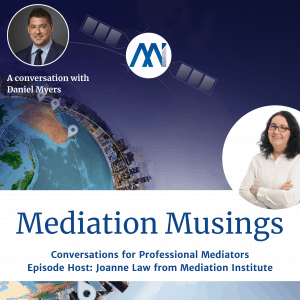 Daniel Myers is a family lawyer and mediator based in Melbourne. In this episode of Mediator Musings he talks about the journey literally and in terms of his knowledge that has brought him to where he is today.
Read More »
This guide has a step by step instruction for logging in and then a video to tell you what to do once you get there.
Read More »
---