More about Viola Katotas
Viola Katotas is a barrister and a member of the Victorian Bar. 
Viola has extensive experience within the criminal law, intervention orders and workplace conflict. 
Viola is available as a Mediator in all types of disputes ranging from Neighbourhood to Workplace issues.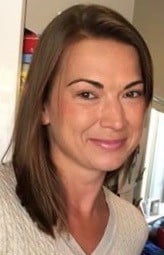 Use the form below to send an email to this member.
Phone Number:
0412 701 843
Location:
Melbourne, Victoria 
Service Delivery Areas:
Melbourne, Victoria.
Police member 11 years
Prosecutor 9 years
Barrister 10 years and current
Update on Mediation Institute membership on July 2021 and looking forward to August 2021
Read More »
The National Mediator Accreditation System (NMAS) is getting a reno with an updated version scheduled for 2021.
Read More »
This 12 hour mental health first aid course is delivered by professional mediator Fred Stern and contextualized to the mediator role.
Read More »
---