NMAS Mediator and Family Dispute Resolution Practitioner

Jo-Anne  is a NMAS Accredited mediator and Family Dispute Resolution Practitioner who is located in the Gosnells area of Perth, Western Australia.
More about Jo-Anne
Jo-Anne McNamara is a Dispute Resolution Professional with a strong background in Personal development, Counselling and Training who offers a holistic approach to Mediation with strong professional referrals to both parties as identified.
She provides her services as a Relationship Strategist to enable parties to a separation and divorce to move forward with strategies to THRIVE.
Well experienced in dealing with parties who have encountered Domestic Violence, Jo-Anne offers her services with referrals and safety planning.
As a  Mediator Jo-Anne assists parties to find workable solutions to move forward particularly ensuring the Best Interests of the Child in Parenting Mediation. 
A particular passion for Jo-Anne, is working with Elders Mediation for those transitioning in their life to assist with them making the decisions that suit them.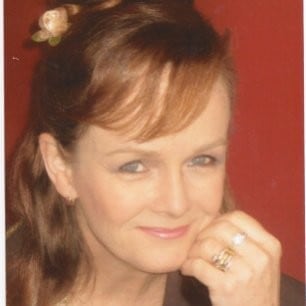 Got a question? Contact Jo-Anne
Phone Number:
0423 561 736
Location:
Gosnells, Western Australia
Service Delivery Areas:
Gosnells and regions plus online video mediation.
Family Dispute Resolution Practitioner (Grad. Dip. FDR)
NMAS Mediator
Diploma of Counselling (current studies)
Diploma of Training and Assessment Systems (2000)
Diploma of Frontline Management
Diploma of Teaching
Bachelors Degree Industrial Relations and Political Science
Advocacy Training ( current studies through ADTP Department of Veterans Affairs)
ASIST Trained ( Advanced Suicide Intervention Skills Trained)
Certificate in Complex Combat Stress Recovery for Veterans
Professional Bodies and Panels
Professional Bodies
Member of the  Australian Law Council – Family Law Section (FLS) of the Law Council of Australia.
 EMAN ( Elder Meditation)
Mediation Institute Practitioner Member (NMAS Mediator and FDR Practitioner)
Australian Institute of Counsellors – Student Counsellor
Affiliate Member RSL WA  and current Secretary Kwinana Sub Branch
Interact Support  Inc. Mediation Panel Contractor and volunteer
.
Joanne is the current RSL Kwinana Sub Branch Secretary working with Advocacy for servicemen and women to provide solutions post service and transitioning into civilian life.
Additionally, she works at St Vinnies assisting homeless and companions to find and negotiate resources to improve their life. 
---