Overview
Jacki Leech is a Family Dispute Resolution Practitioner based in Brisbane (Bowen Hills) in Queensland.

Jacki runs a busy Child Contact Service in addition to providing dispute resolution services.

Send an email
Use the form below to email this member.
Qualifications and Accreditations
Graduate Diploma of Family Dispute Resolution
More information
Jacki works with clients who are separating, divorced or experiencing domestic violence.
As an approved Family Dispute Resolution Provider under the Family Law Regulations, I am passionate about helping you to resolve your matter. Family dispute resolution assists couples and families to resolve parenting and property disputes following separation. Parenting Plans can be made to set agreed arrangements for children and parenting plans that both parents have mediated can reflect children's long-term needs.
Family Law Mediation and Counselling provides a range of services to assist those experiencing violence or abuse in their relationships. If you are in conflict in any aspect of your life, then we recommend that you contact us for assistance.
The rates 'per family' are listed in the fee schedule. Our standard Mediations are set for 3 hours in our Brisbane Office.
Update on events on the 26th August. One for Family Dispute Resolution Practitioners and one for Family Group Conference Facilitators.
Read More »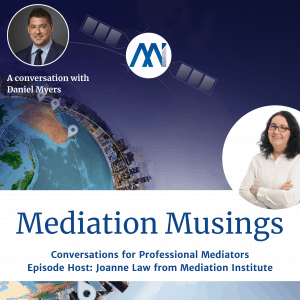 Daniel Myers is a family lawyer and mediator based in Melbourne. In this episode of Mediator Musings he talks about the journey literally and in terms of his knowledge that has brought him to where he is today.
Read More »
This guide has a step by step instruction for logging in and then a video to tell you what to do once you get there.
Read More »
---