Felicity Mitchell
Felicity Mitchell is a Family Dispute Resolution, a Nationally Accredited Mediator and New Ways for Families Coach. 

She is based in the Parmelia Western Australia.

You can connect on Linked In or use the form below to get in touch with Felicity Mitchell.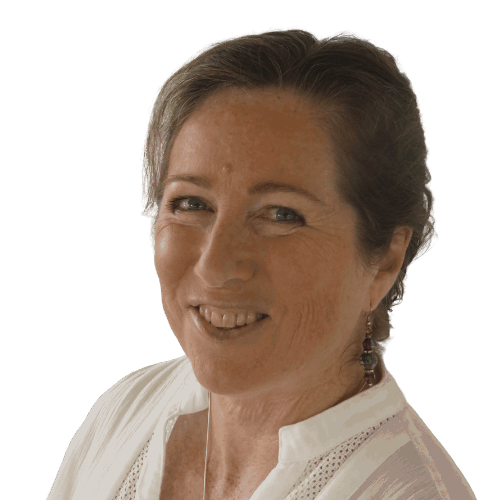 Qualifications and Accreditations
Family Dispute Resolution Practitioner
CHC81115 – Graduate Diploma Family Dispute Resolution

NMAS Mediator
New Ways for Families Coach
More information
Based in Parmelia Western Australia, Felicity is a family dispute resolution practitioner, a New Ways Coach and NMAS Mediator.
She recognises that with teachable skills, families in conflict can be empowered to deal with their issues and reach solutions which they can accept and which allow them to 'move on.'
Felicity is a Family Dispute Resolution Practitioner and combines her skills as a coach and mediator to assist in the resolution of family disputes.
While her children were at home, Felicity managed a family business for 18 years, worked as an educator in adult health for 7 years, and for 14 years as a receptionist in a law firm with a strong emphasis on family law.
Felicity was a single parent after the birth of her youngest child in 1995. She has witnessed the challenging, sometimes tumultuous, and ultimately happy progress of her 3 sons and 2 daughters, to independent responsible professional adulthood.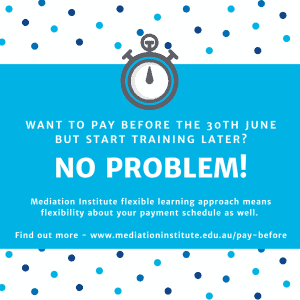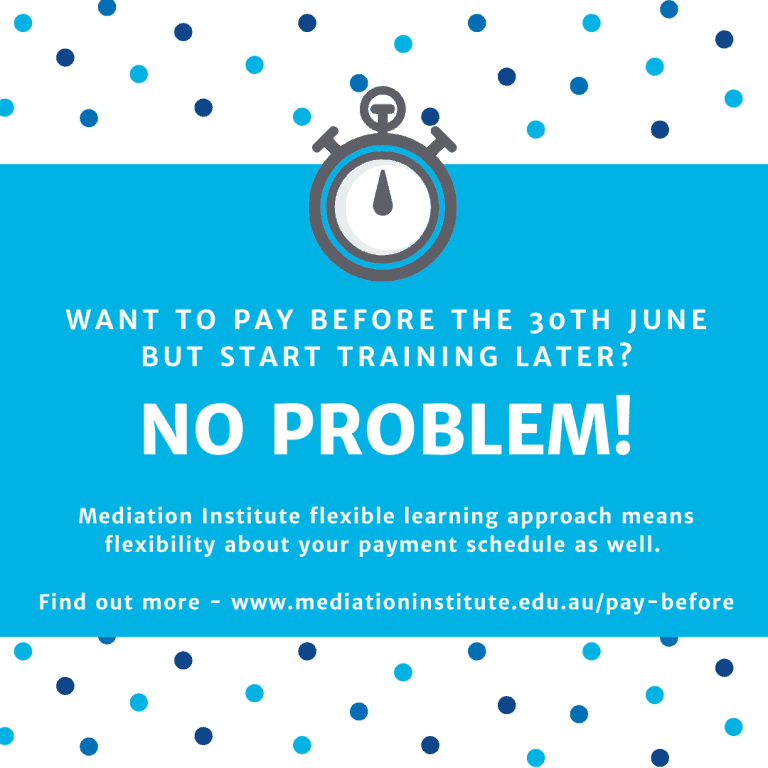 Do you want to pay for your training before the 30th June but not start your course straight away? No problem. We can accommodate that.
Read More »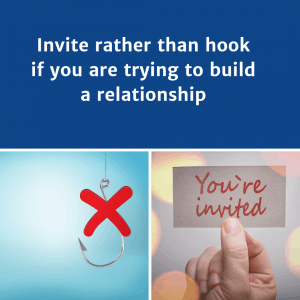 Invite rather than hook when marketing your professional services. Make sure you adjust the traditional sales approaches to be more appropriate to that of a professional mediator.
Read More »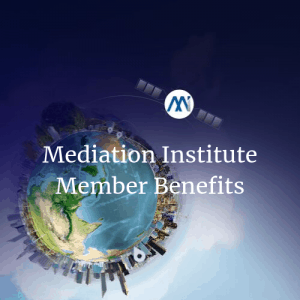 Please return this form to request an email be created for you. Mediation Institute Email Address This is for all members as well as students
Read More »
---