Overview
Daniel Steiner is a NMAS Accredited Mediator 

He is based in the Federal area of NSW

You can use the form below to get in touch.
Send an email to this member
Qualifications and Accreditations
More information
Daniel assists people with their disputes. Offering Mediation as a resolution to resolve issues that cannot be otherwise resolved between the parties themselves. 
Mediation Institute is a Be Connected NetworK Partner offering free support and assistance as part of the Be Connected Program for over 50 year old Australians.
Read More »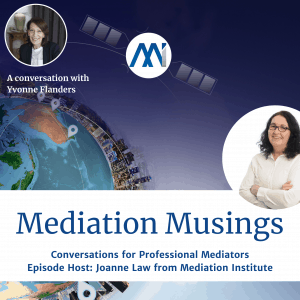 In this episode of Mediator Musings Joanne Law speaks with Yvonne Flanders about Mediation and Counselling in the context of separation and divorce.
Read More »
Monthly update for November 2019. What has happened in October and what is planned for November
Read More »
---