Guidance for Role Players
This information provides some context and expectations for students and members who join role plays with Mediation Institute. Role plays are conducted by Video Mediation using a tool called Zoom.  To prepare please
download a free version of Zoom
if you have not already been using it.
The aim of the role-play is to give the mediator an environment in which they can practice and demonstrate their skills in mediation.
The role of the role-player is to provide a scenario that is believable and allows the mediator to develop and demonstrate all of their skills.
Role players should
Some of the things that you should be doing when you role play:
– add some conflict in the beginning to give the mediator the opportunity to enforce their ground rules for respectful behaviour
– be willing to discuss the issues during the exploration phase and negotiate during the negotiation phase. Embellish but don't add major new facts or deliberate red herrings to the scenario you've been given.
– if the mediator is encouraging you to come up with options, make sure you do. Remember that you are in mediation to try and resolve the issues. Act that way! If an opportunity to come up with a workable solution before the private session, after the private sessions think about the consequences of not reaching any agreement and if possible come up with something to allow the mediator to practice documenting agreements.
– Role plays don't have to end in a full agreement for the mediator to be competent but be realistic and not the stonewalling client from hell. Give them something to write down but don't hand the mediator a completely unrealistic resolution that is out of context
– add a moderate level of emotion but do not have a meltdown or make it impossible for the mediation to continue
The role-player should not
Some things to think about not doing!
– don't add new surprise facts that would mean that the role play scenario is seriously distorted with no need for your character to compromise at all. That means don't lie and twist the facts to make yourself look all good.
– don't forget that while some role plays may indicate low levels of financial or English literacy the parties have been screened and have the ability to mediate. You should not act as if you don't understand english or that you have any major impairment. In the real world you would have an interpreter, support person or been screened out of mediation and referred to a different form of dispute resolution. It is good to ask the mediator to explain jargon or complex language to highlight to them if they are not being inclusive but be mindful of the flow of the mediation.
– DO NOT dig your heels in and refuse to budge. All parties in our role plays should have an interest in reaching a resolution of the conflict
– DO NOT throw away your interests and agree to anything and everything. That doesn't give the mediator a realistic scenario to work with.
Update on events on the 26th August. One for Family Dispute Resolution Practitioners and one for Family Group Conference Facilitators.
Read More »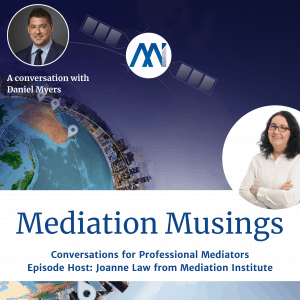 General Information
Daniel Myers is a family lawyer and mediator based in Melbourne. In this episode of Mediator Musings he talks about the journey literally and in terms of his knowledge that has brought him to where he is today.
Read More »
This guide has a step by step instruction for logging in and then a video to tell you what to do once you get there.
Read More »
REMEMBER
These are role-plays, not real life. It is not about winning or losing. It's about providing a believable role-play so that the mediator can demonstrate their skills and be fairly graded.
Risk screening has already occurred (unless you are doing a pre-mediation role play) so don't behave in an extreme way.
It is beneficial for you to be a role player as you will gain personal experience of the mediation or FDR process and be able to see and feel what is effective or causes negative outcomes. You'll also gain new insights while participating in the feedback at the end. Get a Guidance for Role Players
You will never win an Oscar for your role playing efforts so please keep your focus on helping your mediator by being a good role player.
The Assessment Tools
During the mediation your mediator will be attempting to demonstrate the following skills.
For the NMAS Mediation Course we use a comprehensive assessment tool.
NMAS Assessment – https://mi.study247.online/courses/58/files You'll have to be logged in to learning management system for this link to work.
For the Graduate Diploma Course there are several assessment tools for different parts of the process. https://mi.study247.online/courses/84/files
Get a Guidance for Role Players
Upcoming Events
24 August @ 4:30 pm
-
9:00 pm
AEST
26 August @ 12:30 pm
-
1:30 pm
AEST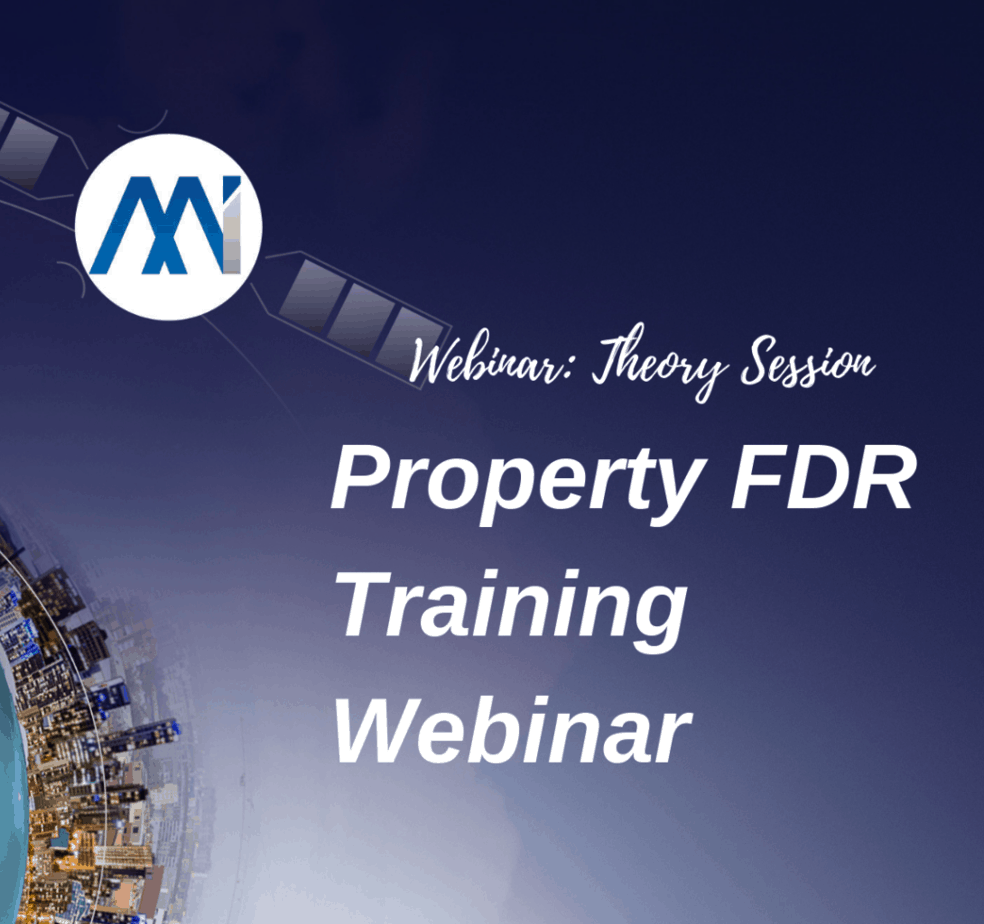 26 August @ 7:00 pm
-
8:00 pm
AEST
What skills does a mediator need to demonstrate for competence?
Communication Facilitation
It is important that you facilitate the exchange of information and effective communication between participants.
Mediators Opening Statements
Your opening statements need to comply with the standards (NMAS or FDRP) which means they need to clarify roles, explain the process and ground rules, confidentiality and exclusions to confidentiality and the legal status of any agreement reached. Then you need to do what you have said you'll do as you facilitate the process! Get a Guidance for Role Players
Demonstrating Active Listening
In the parties opening statements you need to demonstrate active listening. That means asking clarifying questions and using mini summaries to demonstrate that you have understood the client. You should manage the flow of information and keep them focused on identifying the issues. Good active listening will help you to identify the facts and also the feelings and emotional impact of the issues.
Issue Clarification
You need to demonstrate your ability to filter through the "noise" of the clients opening statements to identify the issues in the scenario. This is to allow you to create a useful agenda for the mediation. Your agenda must be neutral and designed to increase options (not positional) and ensure that all issues are identified.
Procedural Fairness
You must demonstrate that you can facilitate a fair process. The assessor will be observing how you manage any power plays by the parties such as trying to dominate the conversation or any coercive or controlling tactics. They will especially be looking at the private sessions and confidentiality.  You should be reminding the parties about confidential at the start and finish, avoid the perception of bias (give each party the same time), make effective use of the private sessions and during the facilitation of the process give the parties equal opportunity to speak, be heard and present needs, interests and concerns. Get a Guidance for Role Players
In Family Dispute Resolution
Determined Asset Pool or key Parenting Issues – efficiently helped the parties to identify the asset pool or children's issues.
Facilitated the acknowledgement of Considerations – helped the parties to articulate, recognise and acknowledge (if they are willing) the considerations that the other party would like them to take into account. (Interests based negotiation)
Best interests of the child – reminded the parents that the best interests of the child are to have a meaningful relationship with both parents as long as it is safe to do so. 
 
Get a Guidance for Role Players
Future Focus
You should maintain future focus and the reality of the situation. You'll do this by encouraging the clients to focus on future options and contingencies and to generate and assess workable options. You'll re-direct them if they become stuck in the past.
Increased understand between parties – encouraged mutual personal understanding between the participants by assisting participants to acknowledge each other's needs, fears and concerns and acknowledging willingness to resolve the dispute?
Consideration of options
We're looking for the ability to facilitate a full consideration of options and not jumping on the first proposal as if it was an agreement. Assist the  parties to generate and consider options and consider the long and short term consequence of their suggestions and plans.
Agreements
Here we want to see that you can assisted the clients to document outcomes and agreements in their own words and with lots of reality testing. Explain the legal status of the agreement and how to make it legally binding and enforceable.
Get a Guidance for Role Players