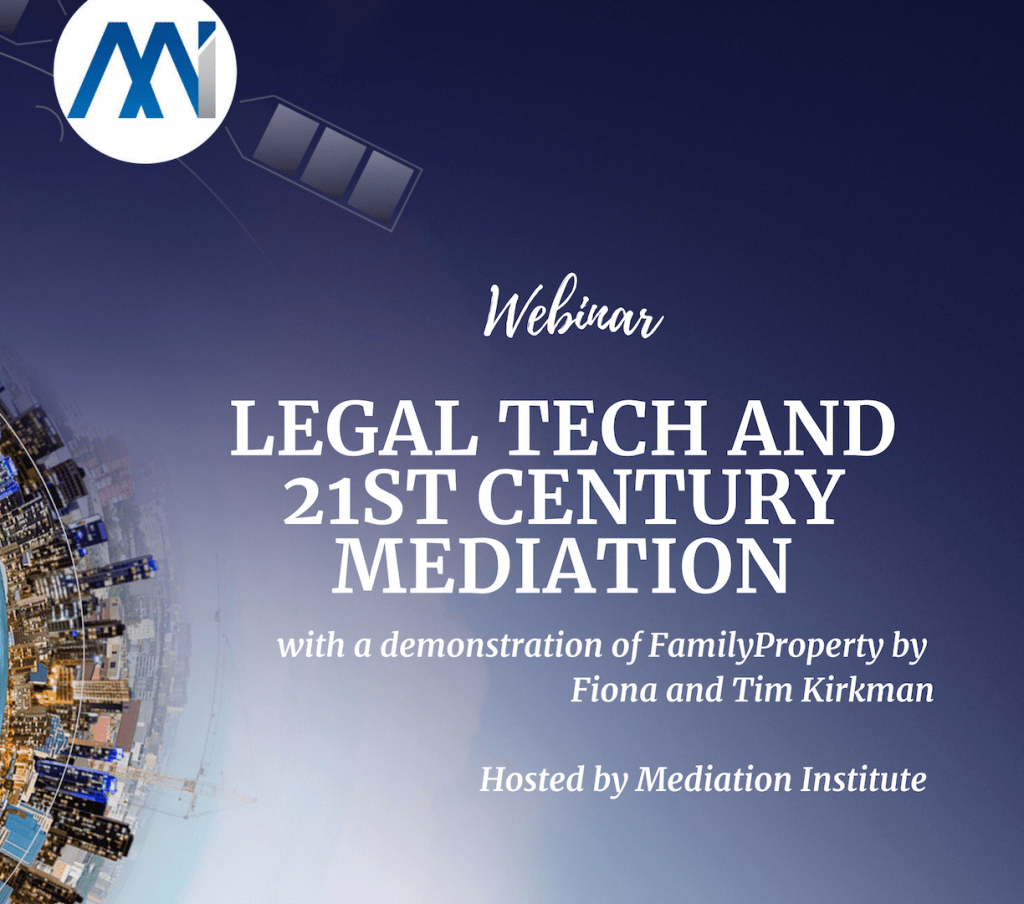 Are you interested in Legal Tech?
Or are you not even sure what that is and how it is relevant to you as a dispute resolution professional?
While it is tempting to think that Mediation is always going to be the case of a mediator and parties in a room with a whiteboard, the reality is that advances in technology benefit and change every industry. Even ours.
Legal Tech is the approach of using technology as a tool to enhance, improve and remove cost out of legal and associated practices such as mediation and family dispute resoluiton.