Due to un-planned conflict, we have had to move the scheduled Video Meeting Facilitation practice session from tomorrow (10th March) to the following week the 17th March.
The 2020 PD Spreadsheet has been updated
Low-cost high return on investment course
If you don't feel confident facilitating meetings via video meeting technology this course is designed to help. Students of Mediation Institute major courses are automatically able to participate.
Members enjoy a 50% discount. Just log into the website with the email address you provided when you joined Mediation Institute for the $165 discount to be automatically applied.
At $330 it's still amazing value if you are not a Mediation Institute member or eligible for membership. As travelling to meetings becomes increasingly difficult due to environmental challenges VMeeting makes more and more sense.
Come along to one of the practice sessions to check it out.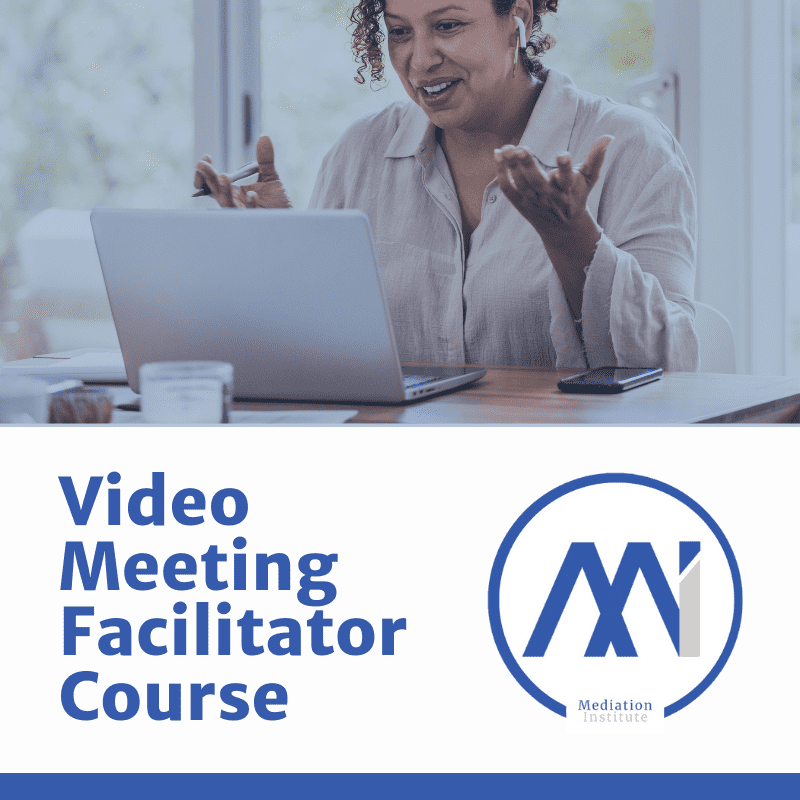 Video Meeting Facilitator Course
Video Meeting Facilitator Training and Certification Course.
Comprehensive manual
Online learning
Live hands on practice sessions
Certificate issued by Mediation Institute following the competent demonstration of skills.
FDR Tutorial
The Family Dispute Resolution Tutorial and Group Supervision Session will proceed as scheduled on the 11th
FamilyProperty Webinar
Fiona Kirkman is running a webinar on Thursday