For people who have not completed NMAS training with Mediation Institute
Who is the NMAS Assessment Program for?
The program is for people who need to be assessed for NMAS Accreditation and have not trained with Mediation Institute.
People who have trained with Mediation Institute are eligible for NMAS Assessment Only.   
To be eligible to enrol in this course you must:
be coming up for NMAS renewal and have not met the requirements for re-accreditation OR,
have completed a NMAS course with another training provider or one to NMAS standards in the past 24 months OR,
have completed appropriate training e.g. a FDR course and be an active mediator and able to provide evidence of that OR,
have completed appropriate training in the past and be active mediating and a member of a Culturally or Linguistically Diverse (CALD) Community. 
Go to our NMAS Mediator Training and Assessment Course to find out more about how we can provide you with training to become a NMAS Accredited Mediator. 
Assessment for NMAS Mediator Accreditation which would make you eligible to apply for NMAS Accreditation or Re-Accreditation if the assessement of competence is for your NMAS renewal.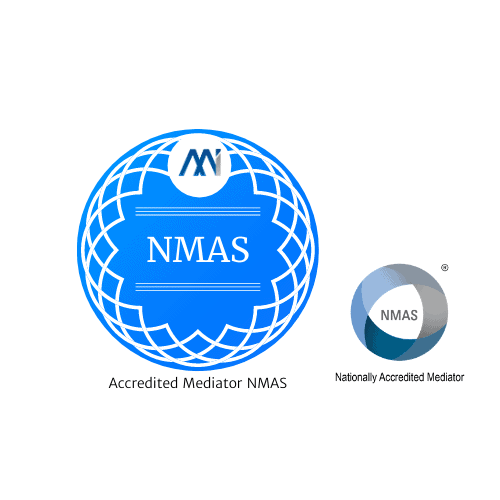 Are you Eligible for this program?
Eligibility Criteria and Evidence of meeting the eligibility requirements are required: 
you are NMAS accredited or lapsed very recently (less than 2 months) 
you are not NMAS accredited but completed eligible training recently – there is a list of recognised NMAS standard trainers however we can evaluate an international course or Australian delivered course for eligibility. It must have sufficient practical skills training (role plays) so mediation modules in law courses generally do not qualify as the training is below the necessary standard. 
you are not NMAS accredited but completed mediation training at some point in the past and are working as a mediator. This generally applies to FDR practitioners or mediators working for an agency or tribunal who did not require you to be NMAS accredited in the past but have raised their standard for their mediators to require NMAS Accreditation. 
Request the NMAS Assessment Program Application Form
Delivery Model
Mediation Institute provides this training and assessment by eLearning.
That means that students can undertake the course and be assessed for NMAS Accreditation from anywhere in Australia (or the world).
The course is self-paced allowing you to complete the course at your preferred pace.
Theory – you can refresh yourself via online learning which includes recorded and live webinars discussing different aspects of the skills and knowledge you require to be a mediator.  The content is roughly eighteen hours of online information, videos and so on. You can participate in as much or as little as you would like.
Skills refreshment is  facilitated by live mentored video mediation role plays with our NMAS students. You will be mentored by a qualified NMAS Accredited Mediator and then able to book in for a practice then your assessment role play.
Course Duration
The course takes a minimum of 6 hours if you need both role plays to demonstrate competence. 
You can spend as long as you would like reviewing the eLearning materials and recorded tutorials and role plays.
This course includes a minimum of three live role plays:
a role play as a client (you can do more),
a practice assessment (if you are assessed as competent you don't have to do the second)
a final assessment.
We also recommend doing an observation using the assessment before your assessment role plays so you can familiarise yourself with the requirements. 
You will participation in a minimum of one live video mediation role play as a client but you can do more if you would like.
If you need to be re-assessed for NMAS Re-Accreditation please enrol and do this as soon as you realise you don't meet the requirements. You should complete the re-assessment within 2 months of your renewal date. The opportunity does not remain open indefinitely.
Mediator Standards Board Frequently Asked Questions. 
Our NMAS Course Mentors and Assessors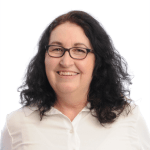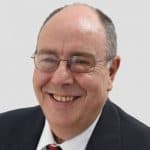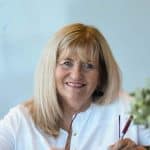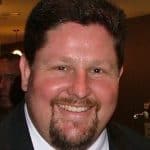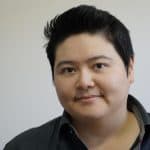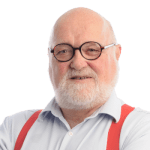 I chose to enroll in this course through Mi because of the flexibility that is built into the timeframe. I am a little uncertain about my future planning at this stage, so appreciate the fact that I can work with the course materials, assessments and role plays within a timeframe that I have some control over. In addition, I liked the way you represented your membership geographically on the map – just something that I thought was a good idea. Your course also appears to be better value than other providers – not my main reason for enrolling with MI, but certainly a consideration.
I will definitely do my accreditation through the Mediation Institute. I thoroughly enjoyed my time and plan to enrol for further courses. I will highly recommend Mediation Institute, everyone is lovely to work with and very professional.
I attended a Role Play via Zoom with Cynthia and two other students. As there was no mediator identified, Cynthia took the opportunity to turn our session into a mentored role play, and we worked through the elderly parent scenario. This was my first interaction with anyone in the course or seeing a live mediation as up to this point I had only watched recorded sessions. I realised during and on reflection on this scenario, the enormous skill level required to ask relevant questions to seek clarity and understanding, without guiding anyone in a particular direction, and how the previous scenarios run by experienced mediators that I had I had observed looked so effortless. Like anything new, it's the conscious incompetence that is a little nerve wracking. A lot of my current work uses the same skill set, although with coaching and counselling I can ask questions in a different way than is called for in mediation, and it will be a different way of being that I look forward to. I look forward to participating in more and actually playing the role of mediator!
I can't begin to thank everyone enough. Ken and Cynthia were simply incredible support. Feel free to pass that on to them. I actually learnt a great deal more, and found the video role plays and mediations enormously effective and valuable.
Cynthia hosted a mentoring session. We used the elder example as the issue during the mentoring lesson. I found this lesson incredibly helpful. It highlighted to me that confidence is a huge issue for me personally. I may know the answer to a question but I will hold back due to lacking in confidence. We also went over how to effectively ask questions to really nut out the issues. There were examples of questions that I wouldn't even think to ask so it was really useful to see how specific things need to get to achieve results. Thank you for this session!
Thank you Joanne it has been a pleasure to study with Mediation Institute!! I look forward to continuing on. I really appreciate the coaching from yourself, Ken & Peter- you all really care about students & always willing to help. Thanks again 👍
Just wanted to say thank-you for the course and the feedback from the coursework and the role plays. I have learnt a lot and can't wait to try this in the real world.
I would like to take this opportunity to thank you and congratulate Mediation Institute for the professional approach and process in which I was able to achieve my National Accreditation as a Mediator.
I prefer to be trained by specialists. It was only natural to do my mediation training with specialists in mediation. My expectations for the course were exceeded; not only is it a fantastic and comprehensive course but the feedback and all my questions were answered in a really helpful and detailed way. That was the icing on the cake. Thank you!
Joanne, I would like to thank you and the other supervisors for your support and assistance while I completed the Mediation Institutes NMAC Course. Your input made completing the course a pleasure to return to study. The flexibility of the course structure was invaluable and I have mentioned this to a number of colleagues who are interested in completing accreditation as a mediator. I wish you all the best for the future.
You have an excellent team. Cynthia and Ken both worked hard to teach an old dog new tricks. Peter was very courteous in arranging the final assessment and very encouraging in delivering his comments.
Thanks very much to the Mediation Institute team for the great experience learning and for the online professional platform and support.
Learn from Mediation Institute the mediation training specialists.
NMAS Assessment Program
for Non-Mediation Institute Students
Self-paced eLearning, webinar tutorials and a comprehensive manual

Particiapte in a mininum of one practice role play as a client

Participate in a practice role play as the mediator with full feedback

Video Mediation Assessment role play
Don't let your NMAS Accreditation lapse.