Mediation Institute Training Update: September 2021
Final FGC Workshop for 2020
Message from Joanne,
I hope you are doing OK, looking after yourself, your family and friends with the level of social distancing imposed where you live.    
The National Mediation Conference planning committee has had to abandon their plans for Alice Springs and will now also be running their conference fully online in September.  There is still time to register.  You can find the link to the registration here – National Mediation Conference 2021 
 The next Family Group Conference Facilitator training  workshops are scheduled for October 2021. If you would like to become certified as a Family Group Conference Facilitator the course is available fully online.   Mediation Institute provides training in Family Group Conference Facilitation
Scroll down for the updates on our latest graduates and students from our courses. 
Congratulations to our Recent Graduates
NMAS Graduates
Congratulations to our NMAS Training and Assessment Graduates over the past couple of months.
Reminder to those of you who have just finished that you need to apply for NMAS Accreditation within 6 months of the date on your certificate of assessment.  
FDR Graduates
Congratulations to our CHC81115 – Graduate Diploma of Family Dispute Resolution  Graduates in the recent months. We have a number of students close to finalising.
Louise Syme – QLD
Kymberley Foster – QLD
Betsy-Ann Hoebert – VIC
FGC Graduates
Most of the students from our most recent Family Group Conferencing Facilitator Course have successfully completed their studies in the past couple of months.
Rahnia Mackey – NSW
Lydia Rosser – NSW
Jack Archibald – NSW
Susan Buxton – NSW
Sharon Bennett – NSW
Sophia Kiriczenko – NSW
Family Group Conference Facilitator Members are eligible for Practitioner Membership which includes complaint handling and support. 
We are delighted to welcome Amy, Jessica, Cameron, Amelia, Cammie,  Marion, Wesley, Anulika, Moh'd, Kristina (Kris) and Karen in the last couple of months. 

August Tutorials:
 1st September  – The 4th Big Skill from New Ways and Recap with Susie Rayner 
8th September – The New Australian Family Court System
15th September – Australian Institute of Family Studies Webinar – Including the interests of children and young people in policy development: current challenges and opportunities Registration(gotowebinar.com)  and also Family Law Pathways Webinar – The New Family Law Court – How will it be different? The new Family Court: How will it be different? Tickets| TryBooking Australia
22nd September – Safety Planning with clients (and for FDR)
29th September – Child Development and Attachment Theory
Register for FDR tutorials – free for Mi Students and Members2021 – Family Dispute Resolution Tutorials, Hosted online, Running between January and December 2021 | Humanitix
Recordings of past webinars – you will find them in module 2 of your course on a page called 2021 Tutorials. 
Peer Group Supervision – 14th and 28th September – https://events.humanitix.com/mi-peer-group-supervision 
Practice Development Mastermind 2021 – 27th September – Practice Development Mastermind 2021 – Mediation Institute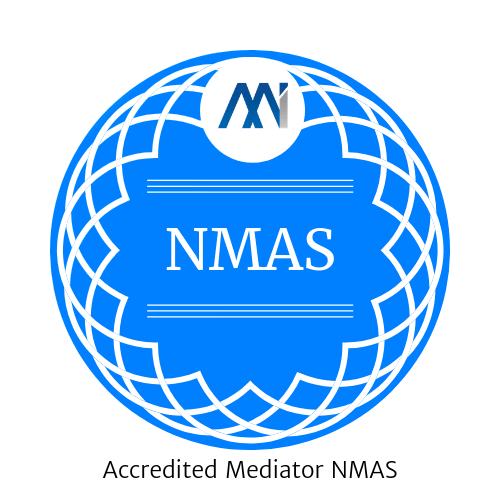 We were delighted to welcome Andrew, Richard, Melissa, Walid, Thiloshini, John, Araabella, Kate, Luke Jessica, Frank and Kim in the last couple of months.
The rest of the month we have every Tuesday a Q & A session to discuss anything relevant to your course, mediation or even working as a mediator.  https://events.humanitix.com/mi-mediators-q-and-a-and-open-mike
Peer Group Supervision – 14th and 28th September – https://events.humanitix.com/mi-peer-group-supervision 

Practice Development Mastermind 2021 – 27th September – Practice Development Mastermind 2021 – Mediation Institute
We have our next workshops coming up in October with our specialist Family Group Conference Facilitator trainer, Eve Clare. 
Welcome  
8:30 – 11:30 Thursday 7th October
8:30 – 11:30 Thursday 14th October
8:30 – 12:30 Friday 15th October
 
Professional Development 
​Thanks very much to the Mediation Institute team for the great experience learning and for the online professional platform and support.
I just wanted to say how valuable I found the course. The course work was well structured and the role plays were really very well done. I have participated in many role plays over the years for various courses and I have always disliked them. Perhaps to some extent it's the nature of the people on the course, however, I think it reflects how you approach the training. It was great to have the opportunity to be mentored by both Cynthia and Ken. I can honestly say that I learnt much from the course and I really enjoyed the process. Cynthia you are a wonderful mentor and I love your humour!
I did extensive research on where I can do this course and I decided on Mediation Institute because of the various membership options available once I have obtained my accreditation. I have taught at various RTOs and I know their operation. I want to be part of an ethical organisation and considering Mediation Institute offers membership, it is reputable and ethical.
I chose to go with your course because I want to really understand the content and thought the slower/self paced intake of the theory would be good for me. I thought this would allow me to go at my own pace a little more depending on what my work week has been like. The other option was a set course over 4 days.
Mediation institute provides online delivery with a lot of support and it also include extra a reassessment , which gives me a piece of mind that I will be supported to get the qualification.
The key reason why I chose the mediation institute was flexibility. The courses offered by other providers would force me to take more that a week out of practice. Many of the times that they offered their courses clashed with pre-existing commitments.
​I found the teachers to be patient, encouraging and clear in your explanations as well as clearly offering a very solid depth of knowledge and experience. The teaching process felt tailored to me as I received detailed feedback along the way which included prompts on what to work on. I like the added opportunities MI provides in terms of webinars and attended some of these along the way, which helped me understand the different contexts of mediation work a little better as well as develop related skills and get ideas for how to start practising.
I was impressed with the comprehensive overview of the course (from the video on your website), the extra inclusions, unlimited (within reason) role plays and frankly, our conversation this morning (and the information you provided) confirmed my decision to train with you.
A few reasons I decided to train with your are that you appear reputable, I noticed that you advertised your mobile number online. Having a director who is open and available makes me feel safe and supported when investing time and money. It's online. I firmly believe mastering online competency is an important and valuable skillset. The course you offers makes the world a better place and that truly inspires me.
The reason I signed up to the Mediation Institute is because the course is online, including the placement. All of the information was on the website and it didn't seem like clickbait to get me to enquire about the course. I understood the structure, fees, and timeline. I have looked at the course previously (elsewhere) and the placement has always been the limiting factor. I also wanted the learning to be self-paced as I work full-time and have young kids and the last thing I want is the stress of deadlines!
Once I got into it (took me some time) it was really comprehensive training. The Canvas LMS site was easy to navigate and had lots of great information. Scheduling role plays was easy to do from a system perspective but a bit challenging later in the course with so many students. Cynthia was fantastic at addressing any queries and always responded quickly. Ken and Cynthia were really fantastic, super supportive and so knowledgeable. And fun too !! Role plays were a great way of learning. I would have liked to do more mediator role plays and less role role player (hope that makes sense)

Opportunity would be to refresh the role play scenarios but I believe that is happening. Also to update the videos of the role plays, I found these to be very helpful, maybe make them shorter Also I would have liked training on the pre mediation - and I believe that is also coming soon !!! Thanks again, you are all so dedicated and passionate and that made the whole experience enjoyable
I looked up a few courses on mediation and found this one to be the most flexible which was best option for me at this stage with young kids. Also the response I got back from my inquiry was quick and polite which made me move forward. Had I got no response I would have found another provider.
I find the flexibility in doing the course very convenient (online learning). Additionally I believe that the fees I have to pay to complete the course and the assessment is affordable, especially where the option exists to make part payments.
I decided to train with Mi for a number of reasons. Including, checking the options provided by other providers (I was looking for an online or blended approach), your association with an NGO, and most importantly our phone conversation. Thank you very much.​
I enrolled in your course because it is all online.
​I decided to do this training with Mi because of the flexibility it offered in relation to the training and assessment. I wanted to start something as soon as possible and working through at my own pace.
​I really enjoyed the online workshops. It was very insightful.
We really appreciate how thorough all the information and training was. I really feel confident to be able to facilitate effectively. Eve sounds like she is very good at her job. The role play was challenging for the whole conference at the end but we got through it!
​I decided to study with Mediation Institute due to an internet search and then subsequent conversations with Joanne Law that were particularly helpful compared to other organisations. Your knoweldge about VERTO funding and assistance with accessing the funding was also determinative. Mediation Institute were also competitively priced for the core units.
​I decided on Mediation Institute after looking for a suitable provider for some weeks that gave me three things 1) an affordable option to work towards completing my training and subsequent accreditation 2) offered flexibile delivery options for the course and 3) provided good support in completing the program and post course support
​I just wanted to thank you all for your help in getting organised (Joanne) and for all your work in coaching and assessment for me (Ken and Cynthia). Your tips and assistance have been invaluable in helping me gain the skills and knowledge and experience quickly. Thanks heaps, and all the best!
​Ken. I just wanted to touch base with you to thank you for all your input during the NMAS course. I think that you are a really talented teacher and mentor. Your patience, ability to give meaningful and useful feedback, and your generosity are really inspiring. I am in the process of organising my mediator registration, and Mi Membership. I plan to continue joining your tutorials, and other PD activities, as well as Join Interact Support.
Thank you Joanne. I truly appreciate your empathy, compassion and understanding.
Dear Ken, Thank you for spending time and teaching me some of the finer aspects of conducting effective mediation. I apologize the session went for two hours! I think that you are a really talented teacher and mentor. Your patience, ability to give meaningful and useful feedback and your generosity is really inspiring.
I am really enjoying your course ... it's excellent.
I loved the course and would absolutely recommend others take it as well.
Thank you to Peter and to all the teachers / mentors, you all provide amazing support, encouragement and feedback. I look forward to building on the skills I have started to develop in this course in my work as a solicitor and hopefully transition to working as a mediator.
​Thanks Peter. The comprehensive Feedback really helps in where to focus ongoing development skills through.
Have a Safe and Happy Holiday!! Thank you to our instructors for all you do....to make each of us a Success!
Thank you so much for your support and guidance this year. The FDR Course and the role plays kept me sane during a crazy year and you have all been such lovely teachers / supervisors, which has made the extra juggle worth it! Look forward to working with you on my work placement in the new year!
​I think your training was a key part of me getting on the DCJ panel.
Hello Cynthia. You have been such a great instructor and being patient with us all. You have been so generous sharing your experiences and wealth of knowledge. An inspiration! Both you and Ken. I will be back doing my CPD, so you will probably see me around on zoom. And maybe, down the road, when I can demonstrate a competency and affinity, come back for FDR and/or TRM training and see you as my instructor and mentor. Thank you once again for this wonderful learning experience. I always believe we are the sum of our experiences. And this counts among one of the best unforgettable ones with you and Mi.
​I gained a lot of insights for NMAS in 2018 when I undertook the course, as it was focused on a faciliative approach and the structure of the mediation sessions makes sense. I found all the course material to be concise, to the point and the trainers feedback was positive and constructive, so there were targets to measure and improve on in subsequent sessions. With my somewhat erratic work patterns and interstate travel at times on assignments, on-line training is the most effective way of either learning new skills or keeping up with professional developments and collegues. I choose this course to expand my mediation tool-box workplaced interpersonal and "industrial issues" have dominated past mediation assignments, so some exposure to other areas is attractive and like most learling, related learning often brings more awareness of core skill set.
I am doing two facilitated discussions at work and they are very difficult and toxic relationships. I am very daunted but very glad I have a strong mediation framework to work, with having just completed the course. ​I really enjoyed the course. Being self paced and online was an absolute delight and I felt well supported by you and the other trainers and also the other students. Thank you so much for your wonderfully warm encouragement and support.
I just want to say BIG THANK YOU for being a valuable guide for me in this course. I honestly struggled at times (totally out of my comfort zone) and thought about quitting, but with your stories, your caring nature and great humor, I got through it and graduated.....YEAH! I know you have been a valuable help to many in this course.
Thanks Cynthia, and thank you so much for your kindness and support! I feel most grateful as there was no way I could have continued without your timely encouragement. You do an amazing job! Thanks again!
I think the MI NMAS course has been of great benefit to me personally and I much better understand what mediation is all about. The training and the theory behind it will result in a much better lawyer and mediator. I would recommend that legal practitioners who are not yet qualified in but who are nevertheless involved in ADR, should undertake the course or similar. In my limited experience with civil disputes, mediation and ADR in general, I think that too many lawyers really do let sleeping dogs lie. Too many mediations in my experience are still run as if it's a form of negotiation or arbitration. The mediators generally should be more responsive not regard parties as adversaries with competing interests. To many mediations seem to be simply an exercise in knocking down the claimant's bottom line dollar amount or getting the other side to compromise... There are many good lawyers for sure, but there are also lawyers who don't bother to understand the deeper issues, their client's situation, and what they really want. They don't look at and consider the other side's "interests". "Difficult" topics of the conflict situation are often not explored. A resolution should not always be just about a money solution. Sometimes, all that one side really wants from that orange is really actually the rind… Mark ​
On a personal note, I would like to thank you (Cynthia) ​and Ken for your mentoring and encouragement. I was really struggling with the concepts in the beginning but you were both very patient and your feedback made it easy to learn from my mistakes. ​
A belated many thanks for all your support and encouragement and efforts in making my final assessment happen with absent role player issues! You were not nearly as scary as you warned me:-) If appropriate, please keep me in mind if you are struggling to find a role player; I will willingly make myself available if I can. Couldn't have done it without your generous support! Take good care, and I do hope to meet again sometime soon in the future, Warm regards, P.S Please also pass on my sincere thanks to Andrew for his willingness to step in last minute and for his kindness along the way!​
I found the training at Mediation Institute very friendly, professional and accommodating. It does not only provide the necessary skills and knowledge for becoming a competent Mediator but also provides opportunities to improve one's skills in other related areas such as Mental Health First Aid and family dispute resolutions. There are ample opportunities to practice and improve one's skills and knowledge through roleplays, mentoring, webinars, discussions and assignments. Although I had heavy workload and health issues I was supported by the Course Coordinator(s) to be able to complete my course requirements in a timely but stress free manner. For that I thank you all and look forward to see you time to time at roleplays engagements. Many thanks again for your help and support. Greatly appreciated. With warmest regards,
Are you looking for training?