When we talk about Mediation Accreditation you need to be aware that there are two very different systems that accreditation relates to.
The first is entry level to the professional dispute resolution industry and is called NMAS Accreditation.
The other is a post graduate level accreditation as a family law mediator and is called accreditation as a Family Dispute Resolution Practitioner.
Summary of this article
If you don't have time to read the full article. These are the key points.
Lowest level of accreditation
the lowest level of accreditation as a professional mediator is NMAS Accreditation
NMAS accreditation requires the equivalent of a 38 hour course and assessment or experience and assessment
Use the Registers on the MSB Website check if a mediator is accredited
The highest level of accreditation
the highest level of accreditation as a professional family law mediator is the CHC81115 – Graduate Diploma of Family Dispute Resolution
this takes about a year to complete
Use the register on the Attorney Generals Website  to see if a FDR Practitioner is accredited
NMAS Accreditation
National Mediator Accreditation System accreditation is entry level to the industry and requires:
FDRP Accreditation
Family dispute resolution practitioner accreditation requires:
an application to the Australian Attorney Generals Department
What is a RMAB?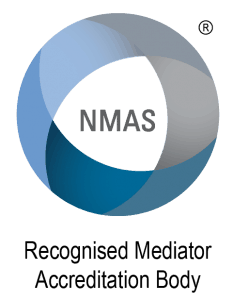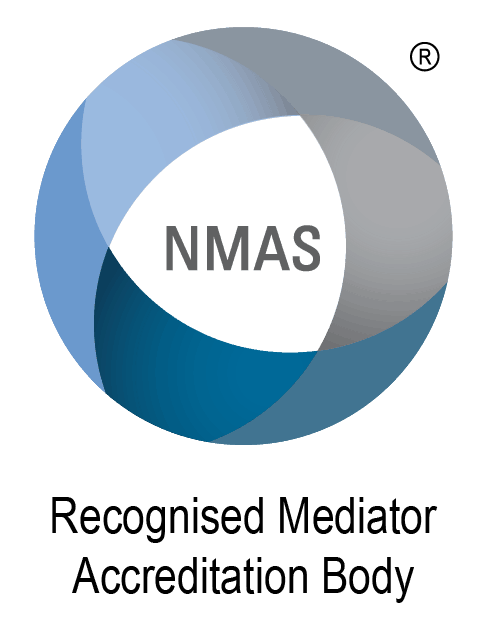 Mediation Institute and a number of other organisations who train, assess and/or accredite mediators are called Recognised Mediator Accreditation Bodies (RMAB's) 
The role is delegated to them by the Mediators Standards Board.
Link to the Mediators Standards Board Website
As a RMAB Mediation Institute:
Is becoming a NMAS Mediator Mandatory?
Not legally. The NMAS Accreditation System is a voluntary industry standard established in Australia to ensure that there is a way to identify mediators who meet a minimum standard.
Mediation Institute strongly advises members of the community to only work with a mediator who has current NMAS Accreditation.
If someone claims they are a mediator but are not NMAS Accredited it may mean that:
they have not been trained in mediation
they have not been assessed as competent in mediation
they have not met accreditation requirements to become accredited
they have not maintained ongoing professional development requirements to maintain their accreditation.
How do I know if a mediator is accredited?
As a RMAB our job is to assess mediator's competence against the NMAS Standard and accredit them.
Once we accredit a mediator or re-accredit a mediator who is applying for their accreditation renewal we put their name on the national register.
The register allows anyone to look up the name of a person claiming to be a mediator to see if they are actually accredited.
They also have an obligation to tell you who their complaint handling body is and how you can access the NMAS Standards.
Are NMAS Mediators Accredited for Family Law Mediation?
No. The situation for Family Law Mediators is different. 
Completing the minimum requirements to become a NMAS mediator does not equip you to be a family law mediator.
It requires a much higher level of education and obligations.
The training required is CHC81115 – Graduate Diploma of Family Dispute Resolution Qualification or an approved higher education equivalent.
Only those who meet the training and accreditation requirements are entitled to call themselves Family Dispute Resolution Practitioners (FDRP's)
How can I tell if a FDRP is really accredited?
Most FDRP's are listed on the Australian Attorney Generals Department maintained register of Family Dispute Resolution Practitioners.
Some do not want their details published on the register so if you can't find someone with a search of the register you can contact the Attorney Generals Department to check.
Why train and accredit as a NMAS mediator with Mediation Institute?
The top 3 reasons our students choose Mediation Institute are:
1. Flexibility
The course is delivered by flexible, accessible online learning.
2. Individuality
We offer ongoing enrolment throughout the year although service levels drop over Christmas. This allows you to start when you want and move through the course at your own pace.
Live mentoring means that you learn with the full support of live video NMAS Accredited Mediator / Trainer mentors who give you feedback as you are developing your skills.
3. Video Mediation
The added benefit to our online learning model is that you learn video mediation at the same time.
Mediation Institute provides this mediation training via eLearning and the skills development through Video Mediation.
You can find out more about our NMAS Accreditation Course here – https://www.mediationinstitute.edu.au/nmas-mediator-accreditation-course/
Why train to become a Family Dispute Resolution Practitioner with Mediation Institute?
The top 3 reasons students choose Mediation Institute for the CHC81115 – Graduate Diploma of Family Dispute Resolution are:
1 Accessibility and Flexibility
Our course is delivered by online learning with live simulations for skills development. As with our NMAS Course you will learn Video Mediation and if you are not already a NMAS Mediator you will be able to use this course as a valid alternative to the NMAS Course in order to apply for assessment and accreditation as a NMAS Mediator.
2 Proper Work Placement
The requirement of the qualification is a 50-hour work placement with work with at least 5 families under the supervision of a Family Dispute Resolution Practitioner.  Some providers do not do this and instead count the role plays you do to develop your skills as being work placement. They may only require 20 hours of client related work.
Some providers leave you to find your own work placement and do not provide any support at all. Before you enrol with one of those providers make sure that you have a placement in hand as even the 20 hours is very difficult to get. Mediation Institute has arrangements in place for your work placement should you want us to arrange it for you.
3. Self-paced learning
There are a number of different types of live video mediation role plays required in the course but the scheduling of these and the speed you move through the course depend on your availability.
You can find out more about our CHC81115 – Graduate Diploma of Family Dispute Resolution course here – https://www.mediationinstitutGrad. Dip. Course Information
Find the right course for your budget and preferred training style but do your due diligence. Some questions we recommend you ask.
Do they allow for re-assessment if you don't pass your assessment fist time? If so what does it cost? (NMAS)
Do they teach you how to facilitate Video Mediation and equip you for the 21st Century as a mediator?
Do they require the full 50-hour work placement, and do they support you getting your placement? (FDR)
Are their trainers practising professional mediators or academics who are teaching you theory rather than the reality of working in the industry?
Do they run a professional body that will continue to support you once you complete your entry level course?
Needless to say, Mediation Institute does all of these things and more. 
Please get in touch for an obligation free discusssion if you are interested in becoming a professional mediator.