Join in Mediation Institute professional development events
Students and Members are able to participate for free. Don't miss out on our valuable, free professional development opportunities. Click the link to the Events Calendar (also available as a drop down on the News and Events Menu item) to find out what's on.
Do you want to present a webinar for our members?
Presenting a webinar for Mediation Institute Members is a great way to get professional development credits, share your knowledge and build your presentation skills in a safe and supportive environment.
For each one hour of presentation you get three hours of professional development credits under the NMAS System. This allows for the preparation process.
If you have a subject close to your heart related to dispute resolution or relevant to dispute resolution practitioners schedule a call to put your proposal for a presentation.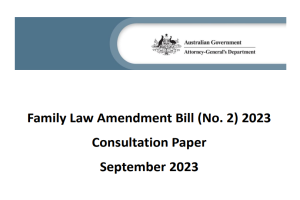 The consultation period for the Exposure Draft: Family Law Amendment Bill (No. 2) 2023 opened on the 18th September, and closes on the 10th November 2023
Read More »