Are you a dispute resolution practitioner working to grow your professional practice?
If so your thoughts should have turned to marketing. If they haven't then you'd best do so now! Your business will not grow without marketing.

What's Marketing?
Marketing is the activity and processes for creating, communicating, delivering, and exchanging offerings that have value for customers, clients, partners, and society at large. Marketing refers to the activities of a business related to buying and selling their products or services.
So if you hear yourself saying "I don't like marketing" or "I'm no good at marketing" realise that you are actually saying

"I am no good at offering services of value to people."
That's a problem. Change your language and thinking and become good at offering services of value to people.
Use Invitation Marketing rather than the old style fishing type marketing where marketers throw out lures and hooks without discrimination.
If marketing has been a problem for you make sure you participate in our Practice Development Mastermind sessions.
Here are some things that we offer to you as a member to help you to develop your professional practice. We want you to be successful. That is why we train and support mediators and other dispute resolution professionals! We want you out there bringing peace and short circuiting conflict.
Check out the Events Calendar to find out when they are on. https://www.mediationinstitute.edu.au/events/

Make use of the Mi Members Course to find or ask for resources, tools, ideas and links to past webinars and presentations. Log into the LMS and go to groups. You can change the group you are in if you have several types of professional practice you offer. https://mi.study247.online/

Join our Members only facebook group. It is great for peer to peer discussion, asking for feedback on your marketing, asking for ideas and sharing your thoughts with other mediators. You can start posts. Don't wait for us. Collaborate! https://www.facebook.com/groups/mi.member/
Change what you learn to be appropriate for your profession
As mediators we are champions of self-determination so marketing language such as having a "hook" in your messages doesn't sit well with most mediators.
We are also good at reframing. It's one of our most important tools so make use of your re-framing superpowers to reframe any marketing training message that doesn't sit well for you into a process or practice that is congruent.
Here is a good one. Change the concept of "hook" to one of "invitation".
Are you willing to invite potential referrers to engage with you?
Are you willing to invite potential clients?
Are you willing to invite the general public to learn more about appropriate dispute resolution and the way you and others like you can help them to avoid the stress, cost and escalation of conflict that going to court will bring?
Of course you are so make sure that any communication you do about your business invites them to do something, to engage, to think and to respond in some way.

I'm not talking about a hook.
You're not hiding something painful with a juicy worm so that you trick them into responding.
You're offering them something of value and inviting them to do something to get it. Simple as that. All up front.

Full disclosure and self-determination just the way we work as mediators.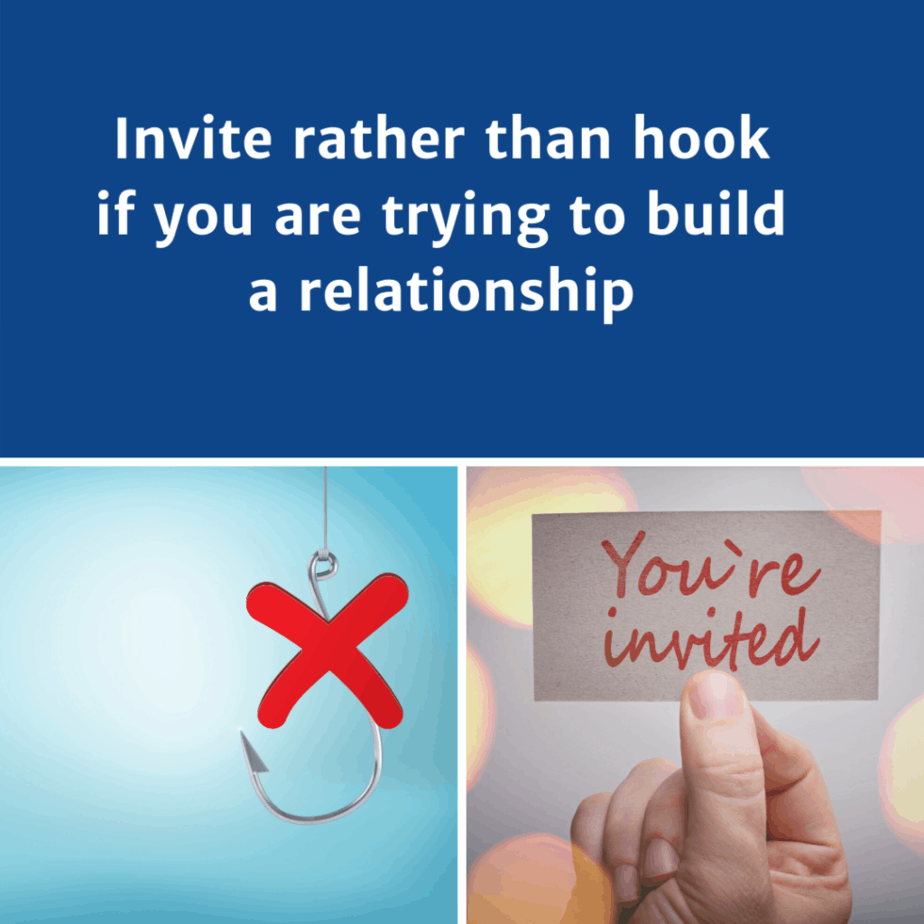 What can I offer you?
We already offer lots of help to members.
If you are reading this and are not yet a Mediation Institute Member I invite you to consider joining Mediation Institute.

You can find out all about our membership fees and how to join by clicking on this link – https://www.mediationinstitute.edu.au/join-mediation-institute/
If you have any questions about Mediation Institute, our membership or our training you can book in a call with Joanne Law on her calendar booking system. Just click this link and find a time that works for you both. https://calendly.com/joanne-law/short-appointment