The Dispute Resolution Update: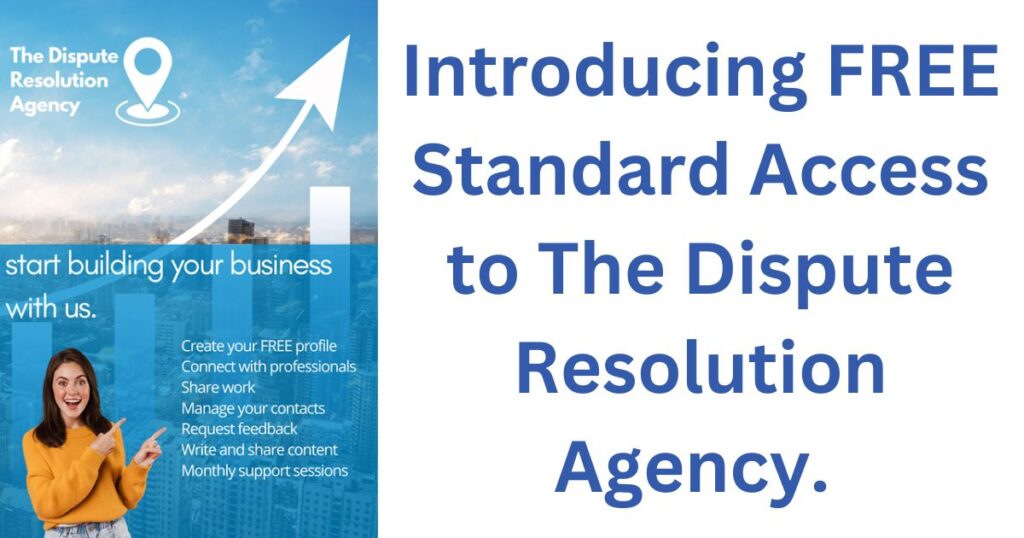 Have you registered yet on our newly accessible platform? If not, it's high time to register and make the most of this opportunity!
The DRA is open to ALL practitioners in the dispute resolution field.
This latest grassroots support model paves the way for a refreshing and mutually beneficial relationship with dispute resolution experts.
Here's what you can expect with our FREE standard profile:
Access to a comprehensive suite of essential business tools, including PD manager.
There are no commission charges on your dispute resolution fees.
Flexible Business Development services available on a pay-as-you-go basis, tailored to your specific needs.
A dedicated team providing unwavering support to help you expand and enhance your practice.
Monthly networking sessions to connect and collaborate with fellow practitioners.
Monthly business-building sessions to equip you with the knowledge and skills needed to thrive in your practice.
Now is the perfect moment to register your practice and embark on a journey to bolster your business.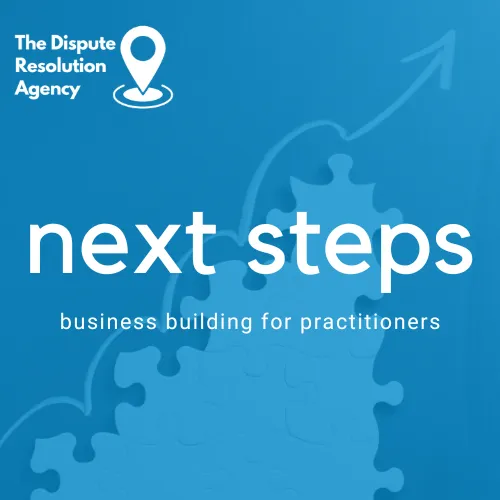 Business Building Support for Dispute Resolution Practitioners
The DRA offers blended professional guidance with the insights of your peers. In these informative sessions, you'll gain valuable insights into the essential elements of business development and receive practical advice to boost your enterprise. Together, we'll delve into vital focus areas, including:
Strategy
Prospecting and Sales
Marketing and Messaging
Social Media
Content Planning and Writing
Client and Matter Management
Invest just one hour of your time with us, and you'll be well on your way to sharpening your focus for a successful journey ahead.
Runs the First Thursday of the month from 4.30pm – 5.30pm | Register Now 
International Mediation Awareness Week
6th - 10th November 2023
It's International Mediation Awareness Week again in November 2023. This year the Mediation Institute wants to break all previous records in terms of the number of events and participants (we want more public interaction).
We'd also like to get the mediation community involved in offering pro-bono mediation in November for people in need without the means. For more information: 
Community Mediation
If you are a mediator, get involved! This year, we want you to be the host! 
Put on a webinar, mock mediation, or information session; share your experience, and promote mediation far and wide! Get involved now: 
Become a host!