Facilitated Discussion in the Workplace
This 20 hour course will teach you the theory of conflict and the process to facilitate discussions between others in the workplace. It provides an understanding of the requirements for dispute resolution in Australian workplaces.
The course is delivered through self-paced online learning.
Facilitated Discussion in the Workplace
Facilitated Discussion is a process where an employee assists fellow employees to discuss issues they are having in their workplace relationship. It uses the same process as mediation but is often facilitated by someone who has not completed assessment and accreditation as a mediator.
If you are contracting an external provider for dispute resolution services we encourage you to always use NMAS Accredited Mediators. 
Course Guide
You can request our eleven page course guide that includes information about the delivery model and course modules using the form below. 
This course is for anyone who wants to become more confident in facilitating discussions between other employees in the workplace who are experiencing a dispute or conflict.
It contains information about how to facilitate a discussion including preparation, the facilitated discussion process and how to help make agreements reached sustainable. 
The course articulates into the Mediation Institute NMAS Mediator Accreditation course only requiring skills development and assessment as you will have completed the theory already.
Students are either link managers and team leaders or specialists such as HR, Safety, Environment or other managers. 
Delivery Model
Mediation Institute provides this training by eLearning.
That means that students can undertake the course and be certified from anywhere in Australia (or the world).
The course is self-paced allowing you to complete the course at your preferred pace.
Theory is learnt via online learning which includes recorded and live webinars discussing different aspects of the skills and knowledge you require to be a Facilitated Discussion facilitator.
Skills development is not part of this course.  Continue your studies by completing the live mentored video mediation role plays with our NMAS Mediation Students if you would like to become an accredited NMAS Mediator.
 Course Duration
The course takes about 20 hours to complete.
This includes self-paced online learning and knowledge assessment.  
 Dispute Resolution in the workplace
Facilitated discussion fits within a continuum of workplace dispute resolution.
Conflict Coaching is a coaching methodology designed to give employees to resolve differences of opinions and issues as they arise without the need for intervention.
Facilitated Discussion is a facilitation approach where an employee assists other employees to discuss their issues and work towards a resolution.
Mediation is a facilitation approach where an independent mediator (we strongly encourage you only to use NMAS Accredited Mediators) assists employees to discuss their issues and work towards a resolution.
Investigation is an investigatory process where claims of unacceptable behaviour have been made and a designator investigator interviews staff and collects evidence to substantiate or disprove the allegations.
Our training team are all NMAS Accredited Mediators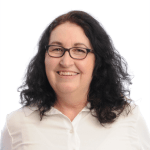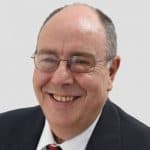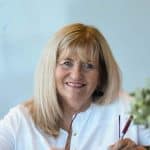 The Facilitated Discussion in the workplace course is tailored to the needs of people who have a leadership role in the workplace. It provides the knowledge about the causes of conflict and dispute resolution they need to be effective in early intervention.  Conflict avoidance is a major cause of conflict escalation and a risk to your business. 
No public workshops
This course is delivered through online learning and webinars. No need to travel. No public workshops.
All types of workplaces
The course relates to interpersonal skills and is suitable for all sorts of worplaces. If you have people this knowledge will help!
Online Learning
Quizzes and scenarios help to ensure that learners are taking in the content and not just "paging through" the course.
Series of Webinars
A series of five webinars hosted by experienced workplace mediators help put the theory into context and accelorate learning.
Learn from the mediation training specialists.
What if I want NMAS Accreditation?
The facilitated discussion in the workplace course covers the required curriculum for NMAS Accreditation courses as well as additional content related specifically to the role of an internal dispute resolution specialist in the workplace.
If you complete the Facilitated Discussion course and then decide that you want to become NMAS Accredited as a mediator you need only compled the Facilitated Discussion Facilitator Ugrade Program saving $1,000 off the standard fee for the NMAS Mediator Accreditation Course. 
Frequently Asked Questions
Why do this course and not the NMAS Course?
The Facilitated Discussion in the Workplace Course has been designed for people who provided dispute resolution support to others in the workforce but not as their main job. It is designed for people who do not need to be NMAS Mediator Accredited. 
What's the difference between Facilitated Discussion and Mediation?
In Australia to call yourself a Mediator you should be accredited under the National Mediator Accreditation System (NMAS). There is not currently an accreditation system for Facilitated Discussion.  The basic process is similar however there are some distinctions regarding confidentiality, whether the process is voluntary and the information provided by the facilitator. 
What does a "collaboration" between Mediation Institute and Emverio Workplace Dispute Resolution mean?
Mediation Institute and Emverio have worked together to create this course. It is based on current best practice in workplace facilitated discussion drawn from one of the major providers of external dispute resolution services in the market, Emverio. It also makes use of expertise in online learning that the Mediation Institute team has.
Learn from Mediation Institute ... the online mediation training specialists.