Mediation Institute is able to publish events being organised by members and events that members think we should share with other dispute resolution professionals.
Let us know what you think should be on the calendar!
Online hosted by FamilyProperty
FDR Property Mediation using FamilyProperty Webinar Series is a four session webinar series using family property.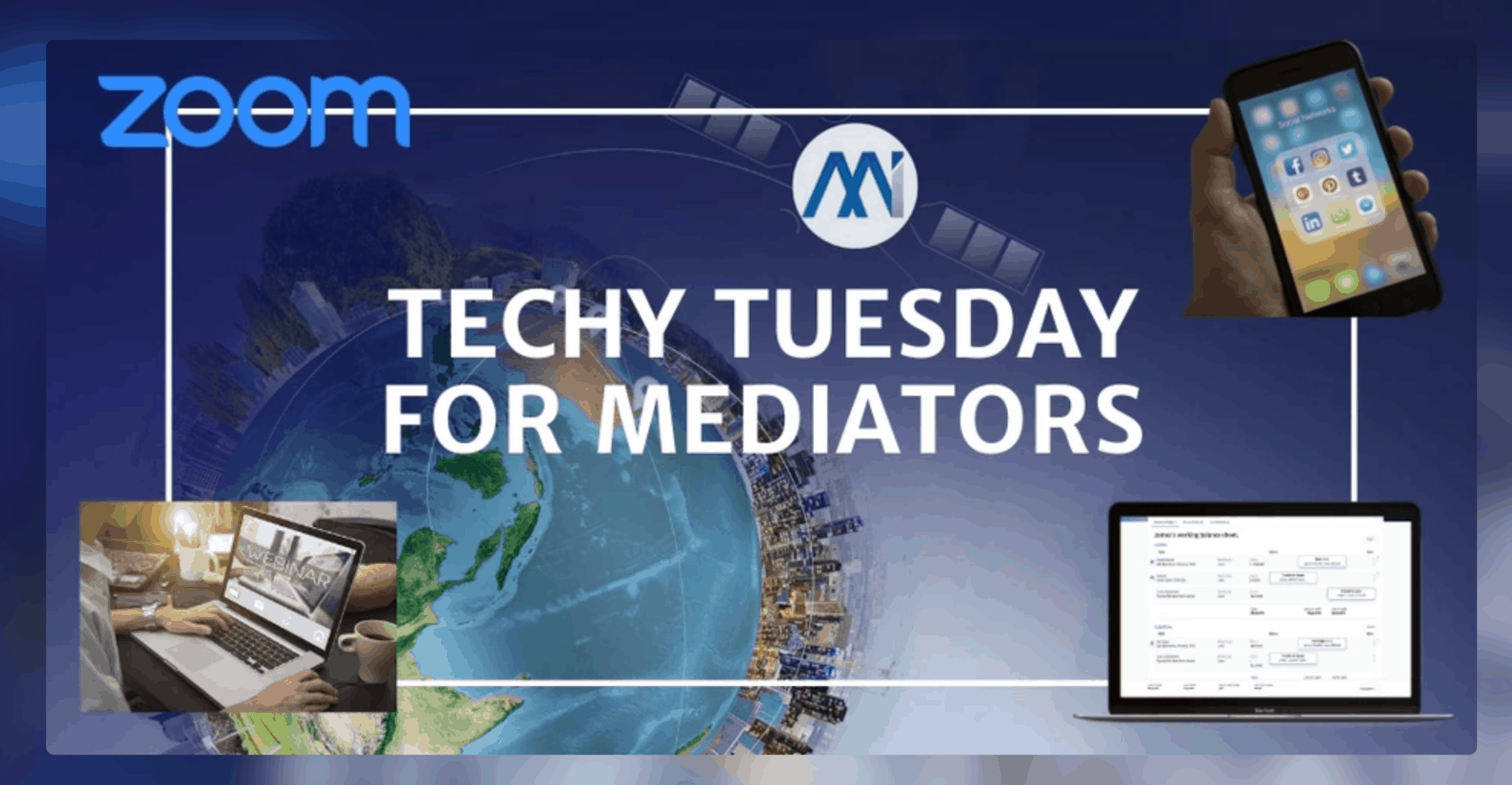 Mediation Institute Online Event
Techy Tuesday for Mediators is a hands on opportunity for Mi Members and other knowledge workers to develop their digital technology skills.