Mediation Institute is able to publish events being organised by members and events that members think we should share with other dispute resolution professionals.
Let us know what you think should be on the calendar!
Online Dispute Resolution Post-COVID-19 (La Trobe Law School)
Online Event hosted by Mediation Institute - register for the meeting link.
Practice Development and Marketing Web Meeting. This is a recurrent event with sessions every month throughout the year helping to work on your business.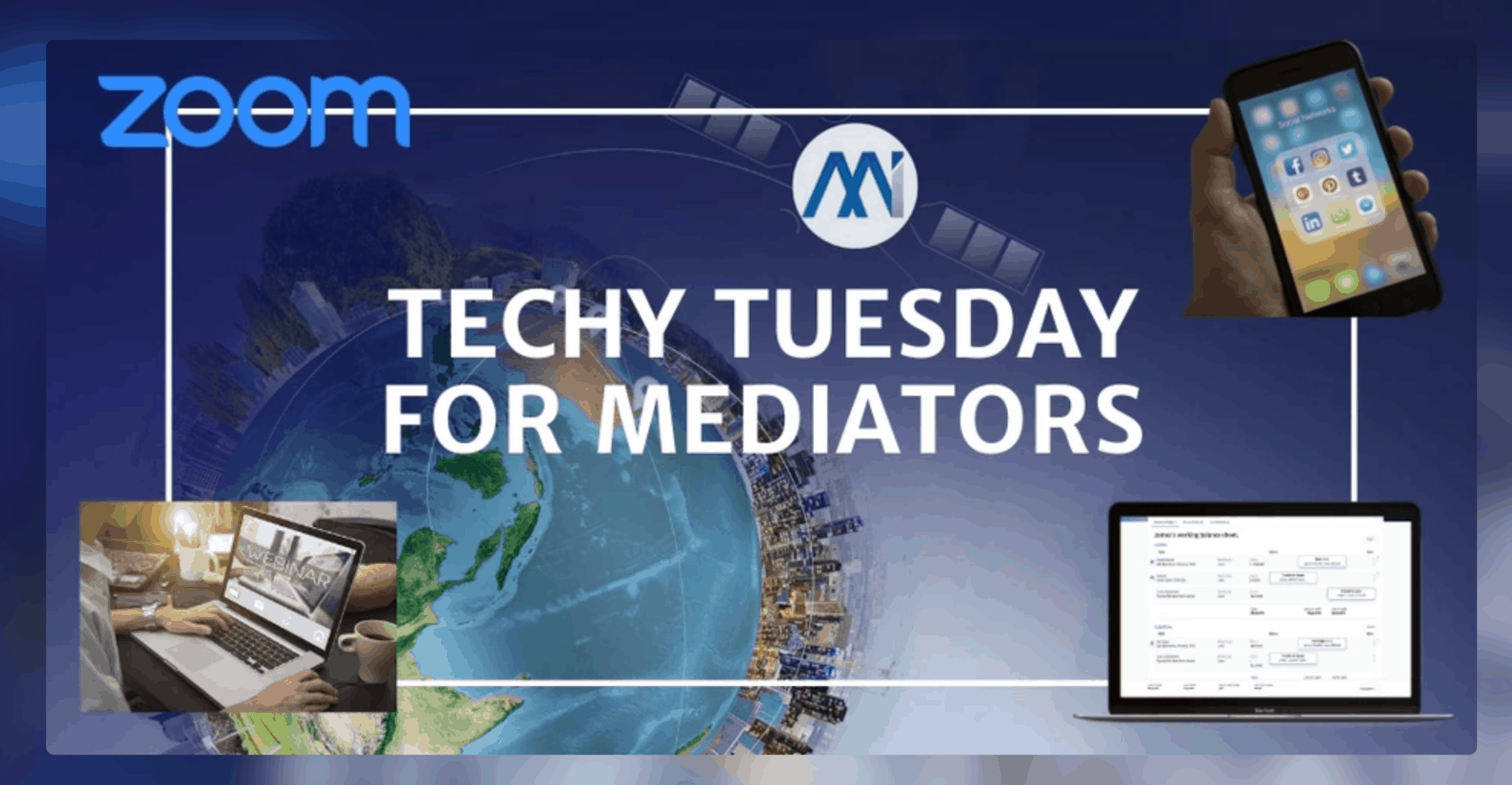 Mediation Institute Online Event
Techy Tuesday for Mediators is a hands on opportunity for Mi Members and other knowledge workers to develop their digital technology skills.