Mediation Institute is able to publish events being organised by members and events that members think we should share with other dispute resolution professionals.
Let us know what you think should be on the calendar!
National Mediation Conference Online Mini Conference
24 July @ 10:00 am

-

3:30 pm

AEST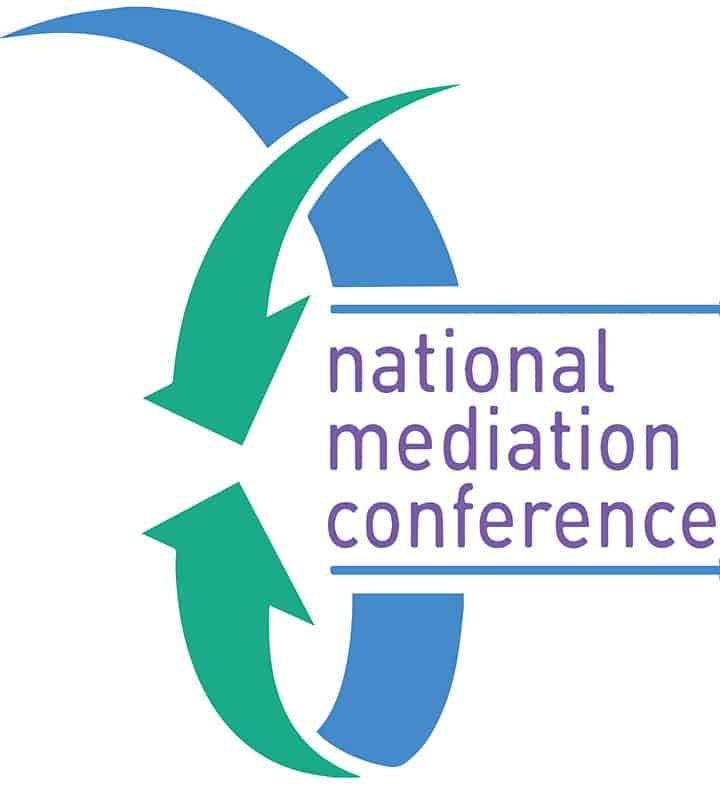 The National Mediation Mini Conference theme is "New Times, New Spaces: DR Responds to Change" this will be a webinar format
About this Event
New Times, New Spaces: DR Responds to Change
10 am to 3.30 pm on 24 July 2020 Webinar format
Booking Link – https://www.eventbrite.com.au/e/national-mediation-mini-conference-july-2020-online-event-registration-109259574328
Program
10.00 Welcome to country, Introductions, Objectives, Organisation
Chair: Chris Jefferys
10.15 Responsive DR, conflict management and peace-making in Covid times and spaces Presenter: Laurence Boulle Chair: Dr Bin Li
10.35 Reconciliation: The Uluru Statement from the Heart.Presenter: Thomas Mayor
Chair: Maureen Abbott
11.10 Virtual Tea Break
11. 25 What does research tell us about what makes good mediators? A systematic appraisal of key mediation studies
Presenter: Alysoun BoyleChair: Professor Rachael Field
11.55 Justice in the pandemic age: Courts as responsive agencies
Presenter: Hon Judge Joe Harman Federal Circuit Court
Chair: Professor Tania Sourdin
12.30 Lunch and Break-out Sessions with Speakers, Chairs and Participants
Courts group
Reconciliation group
Research group
Time and space group
13.00 Mining and Culture: Responding to traditional values and corporate interests. Presenter: Dr Carol Bond
Chair: Dr John Woodward
13.30 Mediator Standards –remaining fit for purpose
Presenter: Bianca Keys Chair: Professor Laurence Boulle
14.00 DR Institutions – Responding to changing circumstances
Presenters:
Andrew Bickerdike Relationships Australia (Vic)
Amber Williams Chief Executive, Resolution Institute
Dr Dan Tyson (To be confirmed)Desert Knowledge Australia, Alice Springs
Chair: Chris Jefferys
14.30 On track for Alice and the Desert Knowledge Precinct: NMC 2021
Presenters: Maureen Abbott Alysoun Boyle
15.00 Virtual BYO Drinks and Nibbles
15.30 Evaluations and Closure
Hon Joe Harman Federal Circuit Court of Australia FCC Judge, Lawyer
Maureen Abbott Director, NMC Ltd Community Elder, Mediator, Peace-maker, Artist
Andrew Bickerdike Chief Executive, Relationships Australia, Vic FDRP, Mediator, Conciliator, Manager, Author
Chris Jefferys Director, NMC Ltd Community Mediator, Supervisor, Facilitator, FDRP
Bianca Keys Chair, Mediator Standards Board Mediator, Facilitator, Trainer, Conflict Coach
Dr John Woodward Associate Lecturer, University of Newcastle Lawyer, Arbitrator, Mediator, Academic
Alysoun Boyle Director, NMC; Design Committee Co-Chair, NMC 2021 Mediator, tribunal member, trainer/educator, member ADRRN.
Carol Bond Lecturer, School of Business, RMIT Scholar, Researcher, Teacher, Author
Tania Sourdin Dean, Faculty of Law, University of Newcastle Mediator, Tribunal Member, Lawyer, Teacher, Trainer
Thomas Mayor Secretary, Maritime Organiser, Signatory, Uluru Statement, Author, Finding the Heart of the Nation
Rachael Field Bond University Dispute Resolution Centre Academic, Author, FDRP, Teacher, Lawyer
Ippei Okazaki Director, NMC Ltd, Principal, One Pacific DR Mediator, Restorative Practice Facilitator, Trainer, Community Organiser
Amber Williams Chief Executive Resolution Institute Manager, Mediator,
Dr Bin Lei Senior Lecturer, University of Newcastle Lawyer, Academic, DR Teacher, Author
Laurence Boulle Chair, NMC Ltd Prof, Uni of Newcastle Teacher, Author, Mediator, FDRP
Related Events