Mediation Institute is able to publish events being organised by members and events that members think we should share with other dispute resolution professionals.
Let us know what you think should be on the calendar!
Nation-Building through Mediation: the Mongolia Experience
21 October @ 5:30 pm

-

6:30 pm

AEDT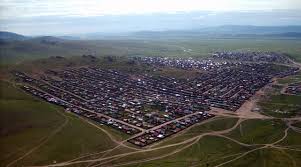 This event is organised by VADR
In recent years, because of global warming and other factors, many Mongolians have given up their nomadic lifestyle and moved to the cities. These changes have affected family structures, and as a result, family breakdown has greatly increased. This has created an interest in family mediation, particularly the Australian model.
In this presentation, Katherine Johnson will discuss the ways in which dispute resolution (and mediation in particular) can become an agent for social change. She will focus on how the training in conflict management and mediation in family law by an Australian delegation of mediators, partnered by Mongolian organisations, assisted in strengthening the work with Mongolian families, and by default Mongolian civil society. You will be able to ask questions of the speaker through the chat function.
Admitted as a NSW barrister in 1993, Katherine is an internationally and nationally accredited mediator, psychologist and academic. She serves on various mediation panels as a family dispute resolution practitioner, including the Supreme Court of NSW, the Workers Compensation Commission of NSW, the Family Law Settlement Service Panel of the Federal Circuit Court of Australia International Mediation Institute, the Papua New Guinea Supreme Court and the World Mediation Organisation. From 1984 to 2017, she worked in private practice as a counselling, organisational and community psychologist, and she has been a trainer/assessor of mediators since 2000.  She has been Vice-President/President of VADR's NSW equivalent, the Australian Dispute Resolution Association, since 2006.
Event details are as follows:
Date:  Wednesday 21 October 2020 
Time:  5.30pm to 6.30pm
Cost:  Free (non-VADR members $25)
The event carries one CPD point. To register, please email admin@vadr.asn.au.
Those who register for the webinar will receive a link at least 24 hours prior to the event. Please ring Deborah on 0432 498 639 or email admin@vadr.asn.au if the link does not arrive.                                                                                                          
Related Events