Mediation Institute is happy to promote events run by other organisations that may be valuable to Mediation Institute Members.
Don't hesitate to contact us about your events (Mi Member discounts for paid events are encouraged).
This is a free service for Mediation Institute Members or relevant free events. If you are not a member and it is a paid event, we would encourage you to offer a MI Members discount.
ICS Australia a 3-for-2 registration
09/05/2022 @ 8:00 am

-

11/05/2022 @ 5:00 pm

AEST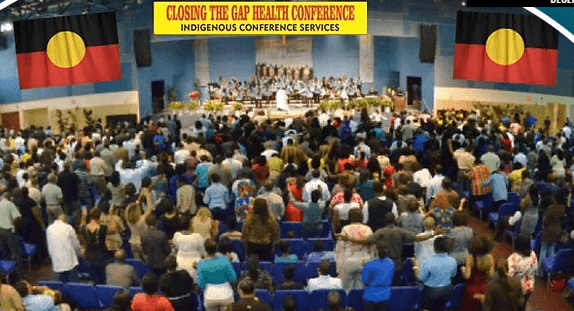 Indigenous Conference Services – ICS Australia a 3-for-2 registration
ICS Australia welcomes the easing of COVID-19 restrictions and border opening with a 3-for-2 registration offer to attend our conferences at Seaworld Resort Gold Coast!
To register, please visit https://indigenoushealth.net/. To avail of the 3-for-2 offer, write Code 3-2 Cov19 after your name.
The year 2022 hails a new era for Indigenous Conference Services as we embark on a one-off emerging from COVID-19 campaign with a special 3-for-2 registration offer. In addition, COVID-19 has played havoc with all of us no more so than Indigenous communities, tourism, conference and event industries. However, this has created a further opportunity to enlarge our call for papers and speakers in our 2022 conferences.
The pandemic has caused many communities to come up with new and innovative ways to adapt to our everyday working environment. ICS Australia takes great pride in announcing two great new initiatives this year. Firstly, ICS is opening the first-ever Indigenous speaker's bureau database wherein Indigenous and non-Indigenous peoples who feel they have expertise in their field to express interest and put forward their pertinent information regarding their area of expertise. It is hoped that in the years to come will allow providing a one-stop-shop for organisations and individuals requiring an expert guest speaker to speak at an event.
The second expansion is free of charge service for hotel and accommodation referral booking services. This is ideal if your organisation is looking to run a conference, workshop, symposium or large sporting events. This initiative will save you money, time as well as headaches. All you need to do is contact ICS and within 24 hours, ICS will provide you with conference venues and hotels prices and quotes free of all commitments. So we call on organisations and non-profit sectors to support this initiative and save your organisations tens of thousands of dollars in the long run.
Similarly, the conference lined up many deadly Aboriginal & Torres Straits Islander guest speakers from all states and territories of Australia as well as several internationally-known First Nations guest speakers from New Zealand namely Dr. Joseph B. Stone, a member of native American Blackfeet Tribe, OKKAN (Sundance) and Anasaki-pikuni ceremonialist and Dr. Amber Logan, a traditional Kahungunu Maori Wahine and First Nations health and clinical psychologist. Both doctors will be hosting a post-conference masterclass on the third day.
The 3-for-2 registration offer will apply to the following conferences scheduled for this year:
13th NATIONAL CLOSING THE GAP INDIGENOUS HEALTH CONFERENCE MAY 9-11,2022 SEAWORLD GOLD COAST
CLOSING THE GAP INDIGENOUS CHRONIC DISEASES CONFERENCE MAY 9-11,2022 SEAWORLD GOLD COAST
2022 NATIONAL INDIGENOUS SUICIDE PREVENTION CONFERENCE JUNE 8-10, 2022 PULLMAN CAIRNS QLD
CLOSING THE GAP NATIONAL INDIGENOUS NDIS CONFERENCE JUNE 8-10, 2022 PULLMAN HOTEL CAIRNS QLD
2022 FIRST NATIONS MENTAL HEALTH & AOD CONFERENCE JUNE 8-10, 2022 PULLMAN HOTEL CAIRNS QLD
2022 CLOSING THE GAP INDIGENOUS ALLIED HEALTH CONFERENCE JUNE 8-10,2022 PULLMAN CAIRNS QLD
12th NATIONAL INDIGENOUS WOMEN'S HEALTH CONFERENCE DECEMBER 8-10, 2022 HILTON CAIRNS QLD
FIRST NATIONS WELLBEING: AUNTY CHERI MEMORIAL CONFERENCE DECEMBER 8-10, 2022 HILTON CAIRNS QLD
Due to our expansion with the opening of a satellite office in Cairns, ICS Australia is now opening eight (8) positions for conference research assistants. These are work-from-home positions with flexible hours. For further information, please contact us by email at adminics@iinet.net.au or call Thomas on 0455776668.
Australia has a wealth of talent in our Indigenous communities, striving to further enhance our mobs' quality of life and wellbeing nationwide. We do not have to re-invent the wheel to succeed which goes with the 2022 conferences' philosophy of strength through interagency cooperation at a local, state, national and even international levels. Hence, we encourage anyone interested in attending to register early as registration numbers are filling fast!
To register and avail of the register 2 delegate and the 3rd registration FREE offer, write Code 2-3 Cov19 after your name when you register online at https://indigenoushealth.net
Related Events