Mediation Institute is happy to promote events run by other organisations that may be valuable to Mediation Institute Members.
Don't hesitate to contact us about your events (Mi Member discounts for paid events are encouraged).
This is a free service for Mediation Institute Members or relevant free events. If you are not a member and it is a paid event, we would encourage you to offer a MI Members discount.
Alienation: What it is, what it isn't, and how to intervene
26 November @ 9:00 am

-

5:00 pm

AEDT

$180.00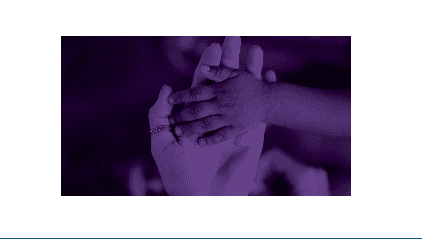 Alienation: What it is, what it isn't, and how to intervene
Saturday 26 November 2022
$180 Pacifica Congress Members $220 non members
The concept of alienated children has been in the psychological and divorce literature since the late 1970s even though the concept has been studied and discussed for nearly 45 years, there remains considerable controversy about what it is, what to call it, how to differentiate it from families with abuse, and what interventions may be most likely to assist the family when a child refuses or resists contact with one of their parents.
Using various teaching modalities, including a short film on high conflict, a didactic focus on what has been learned over the years, case studies, and group discussions, this program will keep the focus on the children and what we can expect parents to do to help their children manage the conflicts in their divorce.
Learning Objectives:
After participation in this all-day training, participants will be able to:
• Understand high conflict divorce through the eyes of a child
• Articulate the differentiation between alienation and estrangement
• Critically understand challenging misinformation about alienation "snake oil salespeople"
• Discuss risks and benefits of various interventions
Dr Phil Stahl
Dr Philip Stahl is a USA board certified forensic psychologist in private practice, who has recently relocated to Southern California, and provides consultation and expert witness testimony in child custody litigation throughout the United States, North America, and Australia. He conducts workshops and training throughout the United States and internationally for lawyers, child custody evaluators, and others working with high-conflict families of divorce. He is on the faculty of US National Judicial College, teaching domestic violence to judges since 2000, and regularly speaks at state judicial colleges.
Along with his teaching, Dr. Stahl has written extensively on high-conflict divorce and custody evaluations. He is the author of Conducting Child Custody Evaluations: From Basic to Advanced Issues, (Sage Publications, 2010) and Parenting After Divorce, 2nd Edition (Impact Publishers, 2008) and is co-author, with Dr. Robert Simon, of Forensic Psychology Consultation in Child Custody Litigation: A Handbook for Work Product Review, Case Preparation, and Expert Testimony, (American Bar Association Section of Family Law, 2nd Edition, 2020).
His most exciting project has been his book, written with his daughter Rebecca Stahl, JD, LLM, titled, Representing Children in Dependency and Family Court: Beyond the Law, published by the ABA Family Law Section in 2018.
$180 Pacifica Congress Members $220 non members
Related Events