The Dispute Resolution Agency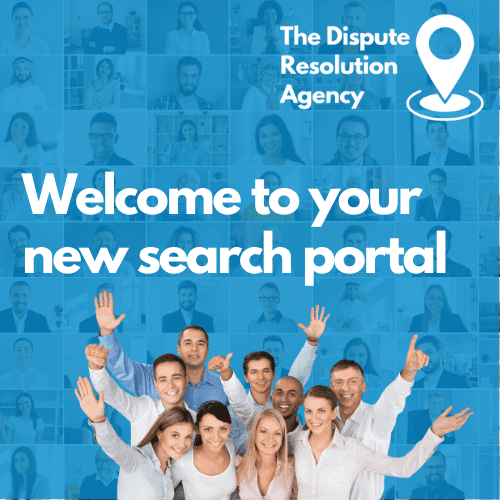 The Dispute Resolution Agency 

Our vision for the Dispute Resolution Agency is a one-stop location to locate Dispute Resolution Professionals of all types. 
NMAS Mediators, Lawyers, Family Dispute Resolution Practitioners and also financial planners, Arbitrators, Conflict Coaches, Accountants, Counsellors, Child Specialists, Parenting Coordinators and any other specialist roles for people working within the dispute resolution sector. 
If you work with people who are in conflict or have disputes we'd welcome you on the Agency. 
How does the Dispute Resolution Agency Work?
It is an agency where we host your profile, promote you and the agency in general.
The aim is to:
help other professionals to save time when looking for specialists to help with dispute resolution related matters
to provide an easy way for clients to find the right professionals for them. 
The artificial intelligence algorithm is able to read the profiles of our agency members and presents the most suitable people based on the search terms or filters used. 
Search the Dispute Resolution Agency
Frequently Asked Questions
© 2023 All Rights Reserved.